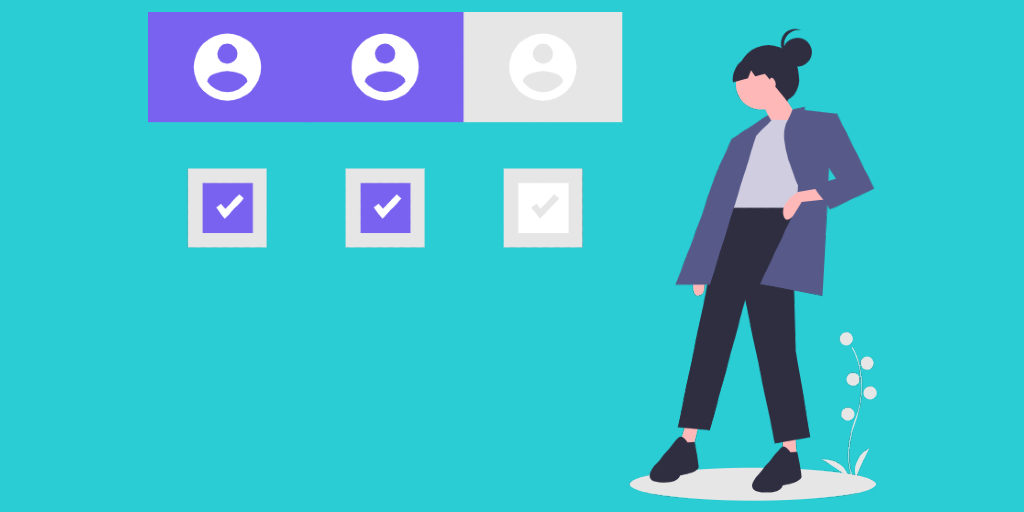 Data is one of the most valuable resources, even more, they say that it is the new oil. So, if you have some valuable or unique information that is hard to find or collect elsewhere and people are willing to pay for it, then you can build a great niche directory that would be both useful and profitable.
The easiest way to create a membership directory website is by using WordPress, the most widely-used content management system on the web. In this tutorial, we will show you step-by-step how to install the required WordPress plugins and extensions, set membership restrictions, and add membership plans needed for building a members-only directory website.
Before we start, please make sure that there's a clean WordPress installation. In this tutorial, we are going to use HivePress, a free WordPress directory plugin, and its Memberships extension, which allows you to charge users for viewing listings. Also, we will need Woocommerce, the most popular e-commerce plugin, for setting up payments
Are you ready? Let's get started.
Installing HivePress
First, you need to install HivePress. Since it's a free plugin, you can install it directly from the WordPress dashboard with just 1 click. You can simply go to the Plugins section and select "Add New". Then you need to find HivePress with the search bar, install it, and finally activate it by clicking the "Activate" button. That's it, now you can start building and monetizing your directory.
You can also follow this screencast step by step to install HivePress.
Installing ListingHive
Now, when HivePress is installed, you can proceed with the theme installation. In this tutorial, we will use ListingHive, a free WordPress directory theme that is built specifically for HivePress. It can be installed in the same way as any other free theme – you just need to go to your WordPress dashboard and navigate to the Appearance > Themes section, proceed by selecting "Add New" and find it with the search bar.
Please follow the screencast below to install ListingHive directly from the WordPress dashboard.
Installing Woocommerce
It's not enough to create a membership directory with some restricted content, also it should be simple for users to make payments for their membership and that's why we need Woocommerce. To install Woocommerce from your WordPress dashboard, navigate to the Plugins section, and select "Add New". Now, search for WooCommerce with the search bar and install it. After its installation, activate it. That's it, now you are one step closer to your members-only directory, so let's move on.
Installing Extensions
The next step is to install the Memberships extension which allows you to charge users for viewing listings. It is an essential extension if you want to create a membership directory website. With Memberships, you can restrict access to all listing pages (including search and category pages), single listing pages, or certain listing attributes.
First of all, you need to download the Memberships extension. Once downloaded, you can install it directly from your WordPress dashboard by clicking on the "Add New" link in the plugins menu. Then click the "Upload Plugin" button, select the downloaded Memberships extension ZIP file, and install it. Now, you need to click on the "Activate" link to start using the extension.
If you find it difficult to install the extension, you can check the screencast and follow it step by step.
Setting Membership Restrictions
Once you install the Memberships extension, you need to set membership restrictions in HivePress > Settings > Memberships > Restrictions section. The following options are available:
Attributes – Hide attributes only.
Single Pages – Redirect single pages only.
All Pages – Redirect search, category, and single pages.
It's also possible to restrict access to certain features, such as sending messages or submitting reviews by selecting the "All Users" option.
Adding Membership Plans
Now, let's start setting up the membership plans. To do so, find the Memberships section in your WordPress dashboard, hover over it and click the "Plans" link. Here you can add and set up your membership plans.
Please follow a short step-by-step screencast to add membership plans:
Summary
That's all! Now you've learned how to create a membership directory website, so you can start adding your listings and monetizing your valuable and unique content.
So if you are looking to create a fully functional members-only directory in next to no time and start monetizing its valuable content, then WordPress combined with the HivePress plugin and its add-ons is a great solution.
Related Articles
Launch your own appointment booking platform using WordPress.
Just a few simple steps to create your own event directory.
Create a сar listing or dealership website with WordPress in a snap.