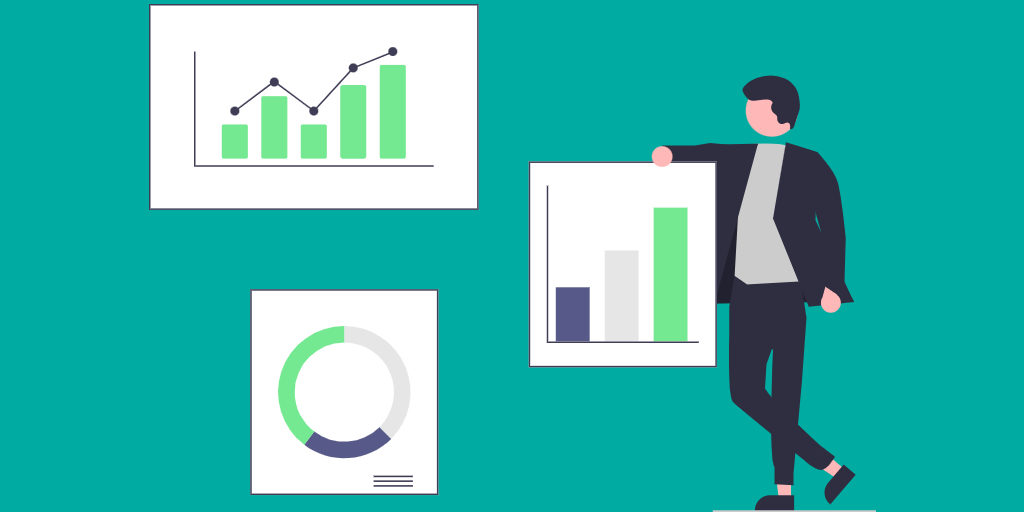 As a website owner, you know how important it is to have a steady stream of traffic. But sometimes, getting some new visitors may be challenging, especially if you have a recently-created website and need to learn how to start the ball rolling.
In this article, we'll show you some effective strategies to drive traffic to your WordPress directory website and increase your visibility. Please note that for the sake of this tutorial, we'll use "directory website" as an example, but all the strategies work for any kind of website.
Before diving into the article, feel free to check our overviews of the best:
Now, let's get started!
Create a Blog
The first tip we'd like to give you – start blogging because it is one of the most effective ways to drive traffic to your website. By consistently creating high-quality content, you can attract more visitors to your directory website and keep them engaged. When starting a blog, keep these things in mind:
Content plan – create a content plan for 10-15 articles before even writing the first post. It's necessary to focus on a specific keyword (depending on your niche) and write a few articles that fully cover the topic;
Structure – make sure all your content is well-structured (i.e., you avoid text walls, use bullet points, use headings, etc.) and easy to understand for your readers;
SEO – it's crucial to check out the best SEO practices before starting your blog to ensure that your content SEO-friendly. You should research how metadata, header tags, and internal linking are used. Also, how to optimize your content for relevant keywords without overstuffing and have a balance between readability and SEO.
Please note that you can create your content plan using mind maps and other interactive tools, or you can start with a simple spreadsheet like the one shown below.
By following these tips, you have a higher chance that your blog will drive traffic to your website. However, please note that blogging is a long-term strategy that starts to pay off only after months of consistent blogging.
Start a YouTube Channel
We recommend creating a niche YouTube channel for your directory website for several reasons:
Additional traffic – by running a YouTube channel and making videos for some niche, you can drive traffic to your website by simply indicating it in every video description;
People preferences – nowadays, many people prefer watching short and engaging videos instead of reading articles. So it's necessary to create videos and articles to cover both audiences;
SERP – relevant YouTube videos appear on the search engine results page, so it's a great way to promote your directory website.
As well as, for a blog, it's recommended to create a content plan in advance, so you can create videos regularly, at least at the beginning. In that case, your channel may gain traction faster.
Here are a few recommendations on how to optimize your videos for YouTube:
Keyword research – use Google Keyword Planner to find the most relevant keywords and get a better idea of what people are searching for. Then obviously include that keyword in your title;
Relevant tags – YouTube allows you to add video tags, so it's also crucial to use proper ones (e.g., semantically relevant keywords). Also, it's a good idea to check other well-performing videos for your main keyword and check their tags;
Links – don't forget to add relevant links to resources you've mentioned in your video;
Cross-promoting – it's a good idea to promote some of your other videos & articles in each video and vice-versa – promote your videos in your blog articles. It helps broaden your reach and attract more viewers to both your YouTube channel and website.
By consistently creating valuable content for your YouTube channel and promoting it effectively, you can significantly increase traffic to your directory website. Always stay true to your niche and try to maintain your "upload schedule" to keep your viewers engaged.
Take Care of SEO
It may sound obvious, but SEO can make or break your directory website. So it's crucial to take care of it from the beginning. Here are a few general tips related to your website content.
To drive traffic to your website, start by focusing on on-page SEO. This involves optimizing your content with relevant keywords, writing properly-chosen headlines, and providing valuable information to your readers. Simply saying, making great content, using relevant keywords.
Here are a few questions you should answer before publishing any article in your blog:
Have I mentioned my keyword enough times?
Does my header include target keywords?
Have I put internal links to other content on my website?
Do I have at least one external link to a powerful resource?
Have I written alt texts for my images?
Is my URL no more than 75 characters long?
Do I have keywords in my meta descriptions?
These are just a few basic recommendations mostly related to the content, and we recommend checking out a complete SEO checklist for your website to better understand all parts of SEO, including on-page & off-page and technical SEO. Also, we recommend installing an SEO plugin like Rank Math to have different insights like the ones shown below that help you create articles that drive traffic to your site.
Keep in mind that SEO is an ongoing process, so monitor your progress and make adjustments as needed to maintain a strong online presence.
Reach Out Influencers
Another effective way to reach a wider audience and drive traffic to your directory website is by working with different influencers. Depending on your website niche, there may be influencers on different platforms like Instagram, YouTube, TikTok, etc. But for most directory websites, focusing on YouTube video creators and personal blogs is better.
The starting point is to make a list of influencers within your niche and then analyze all the metrics. Here are a few tips on how to assess YouTube channels and personal blogs to understand whether it's worth cooperating.
Analyzing YouTube Channels
Once you find a promising YouTube channel that regularly makes a lot of content related to your niche, it's necessary to check a few things before offering cooperation and making a payment. We recommend taking a look at the following:

Ration – check out the ratio between the number of subscribers, the average number of views, and the number of comments. There are no "perfect" numbers that can tell whether all the views are fake or not, but if a video has 1000+ views and only 2-3 comments, you should check it twice;
Comments – read some of the comments left by viewers to get a better idea of whether the audience is engaged;
Statics – check out the channel's stats using SocialBlade. This tool gives you some insights about any YouTube channel (pay attention to the graph showing monthly gained subscribers to assess whether it looks natural).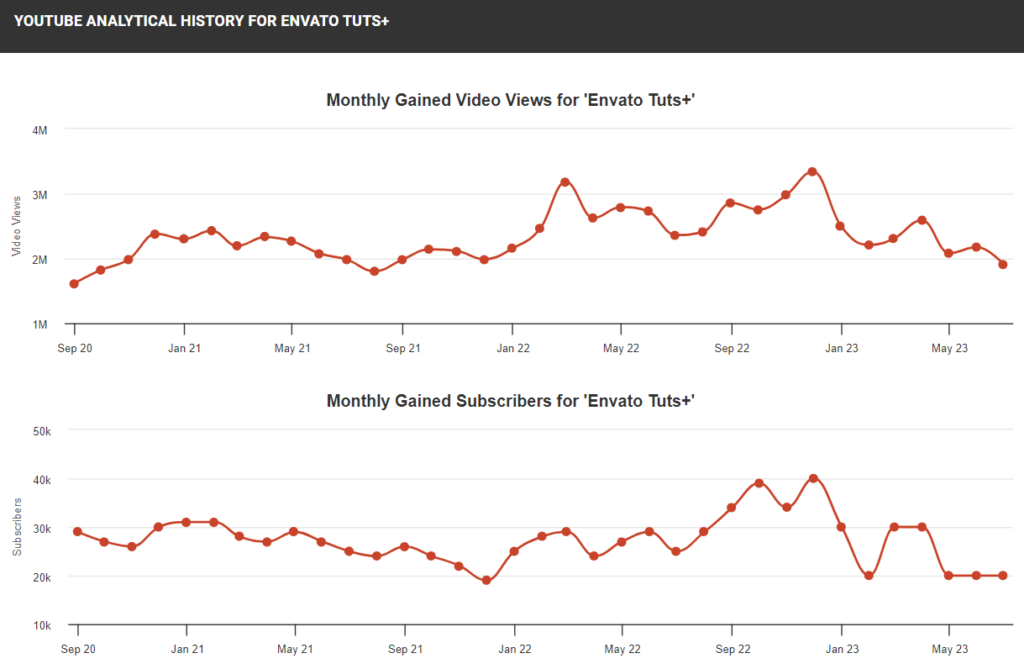 Analyzing Blogs
If you decided to order an article about your website, here are a few tips on how to do that properly:
Stats & Website Health – you should check the website traffic, the backlinks ratio (dofollow & nofollow), domain authority, spam ratings, etc. You can do that all using Ahrefs or SEMrush tools, even the free versions;
Link Type – make sure you agree that the link will be dofollow (it's necessary to pass some link juice to your directory website);
UTM Mark – every time you pay for a review from some website, it's better to give a link with a UTM mark, so you can later check the traffic from a particular website.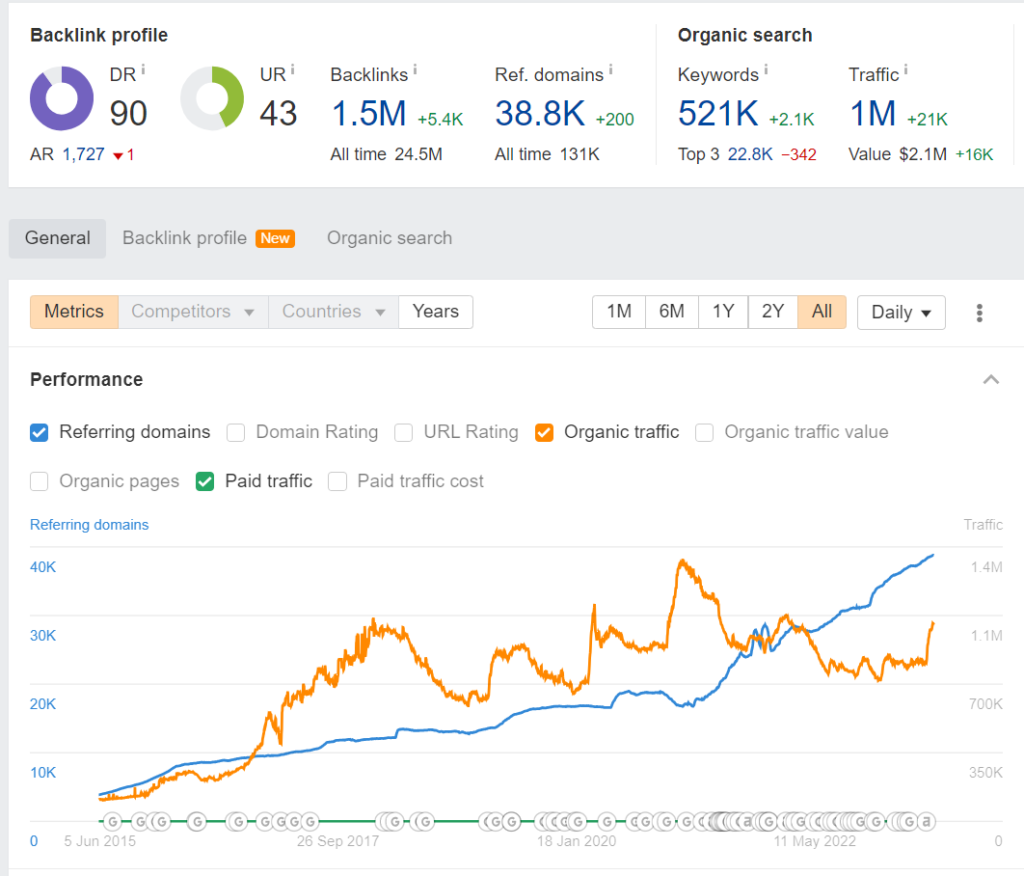 Don't limit yourself only to website blogs and YouTube channels when looking for an influencer for your directory website. It's just a starting point, but later you may find other platforms even more useful for your niche that drive traffic to your website even better.
Use Paid Advertising
You can drive traffic to your directory website through various online advertising channels. In this section, we will focus on two popular platforms: Google and Reddit.
Google Ads
Google Ads can be a powerful tool to drive traffic to your website. By targeting specific keywords, you can display your ads in Google search results to potential customers actively searching for your products or services.
The best part about Google Ads is that you can focus your ads on specific keywords associated with products or services you list on your directory website. It means that you'll show your ads to users that are already interested in the products & services you offer.
Reddit Ads
Reddit Ads allow you to reach a niche audience within subreddits relevant to your industry. By using this platform, you can create targeted ad campaigns in an environment where users actively engage with content related to their interests.
There are tons of different subreddits, and you can easily find a few that relate to your directory website niche. Here are two tools that can help you find relevant subreddits:
Map of Reddit – it shows related subreddits to the keyword you choose;
Similar Reddits – this one shows what other subreddits people read along with the chosen one.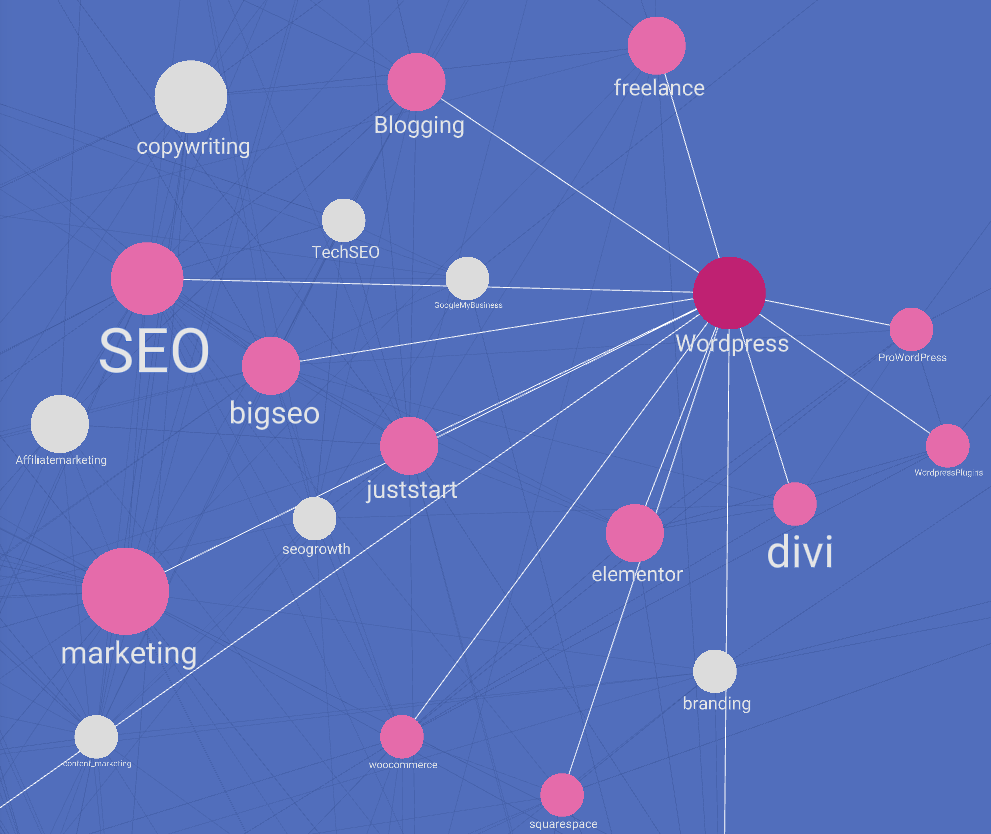 The main advantage of Reddit Ads is price. It's much cheaper to run ads on Reddit compared to other platforms, so you should definitely give it a shot.
So, by running ads on Google and Reddit, you can reach different audiences and drive traffic to your directory website. Don't forget to continuously analyze and optimize your ad campaigns to ensure that you are not wasting your budget.
Work with Emails
Email marketing is often an underrated method of driving traffic to your website. However, if done correctly, it may bring good results.
Building an Email List
An email list is a valuable asset for any kind of website because email marketing may generate about $36 for every $1 spent. You should start collecting email addresses once you launch your directory website. Simply create a form for subscribing to your email list or offer various discounts or other bonuses for joining your newsletter. It will pay off later.
Email Campaigns
Once you build an email list (it's enough to have a few hundred email addresses at the beginning), it's time to start your email marketing campaign and drive traffic to your directory website.
You should decide what will be included in your emails. It may be a newsletter where you can show the new interesting listings and blog articles on your website, or it can be an overview of all the recent news in your niche or even personalized discounts, etc.
Use engaging subject lines that encourage people to open your emails. Ensure your messages are mobile-friendly, and consider incorporating visually appealing elements such as images and gifs.
Don't forget to add relevant CTA buttons or links to your website, so readers can easily go to your directory. Also, create a schedule to send your emails regularly but avoid overwhelming people with too many messages (2 emails per month should be fine at the beginning).
Crowd Marketing
One more thing we highly recommend trying is crowd marketing. It's a powerful strategy that helps you drive traffic to your website by engaging with your target audience in online communities and forums.
Now, let's briefly discuss how to effectively use crowd marketing on popular platforms such as Quora, Facebook, and Reddit.
Quora
Quora is a question-and-answer platform where people ask and answer questions on various topics. To use Quora for crowd marketing, you should:
Create a complete and informative profile showcasing your expertise;
Follow topics relevant to your niche and location;
Answer questions within your area of expertise, providing valuable and actionable insights;
Include relevant links to your website, blog, or Medium articles where it adds value to the answer (remember – only when relevant).
Facebook Groups
Facebook groups are communities where users gather around shared interests, making them an ideal place for connecting with your target audience. Here are a few tips on how to do crowd marketing on Facebook:
Join relevant groups within your niche or location. For example, if you have a restaurant directory website, you can join some tourist groups or cuisine groups;
Participate in discussions, ask questions, and share your expertise;
Share your own articles, blog posts, or other content when appropriate and allowed by the group rules.
Reddit
Reddit, known as "the front page of the internet," is a community-based platform with thousands of subreddits dedicated to specific topics or interests. Using Reddit for crowd marketing involves:
Identifying relevant subreddits for your niche or target audience (if you read the previous sections, you already know how to do it);
Engaging with the community by commenting and upvoting useful posts;
Sharing helpful advice, answering questions, or providing information related to the subreddit's topic.
Reddit users appreciate genuine, helpful, and knowledgeable contributions. Consistent and authentic engagement in relevant subreddits can significantly boost your website traffic.
Also, when doing crowd marketing, there are two main pieces of advice. The first is to read the group or subreddit rules and guidelines. The second is to avoid spammy behavior and not put links to your directory website everywhere.
Monitor and Measure Success
Finally, we'd like to talk a little bit about website analytics. Without properly measured analytics, all your marketing efforts may be a waste of time and money. Let's check the main tool you need for measuring your traffic – Google Analytics.
It is a powerful tool for assessing your website's performance. Using it lets you track your visitors and identify the traffic sources. Once you set it up, Google Analytics provides insights into the following metrics:
Users – the number of unique visitors to your site;
Sessions – the interactions users have on your site within a specific time;
Bounce rate – the percentage of users who leave after viewing just one page;
Pageviews – the total number of individual pages viewed on your directory site;
Sources – shows where your visitors come from (e.g., search engines, social networks, or referral links from other sites).
We mentioned only a few metrics, but there are dozens of them, so feel free to check them on your own. This data helps you understand user behavior and identify areas to optimize. We recommend regularly reviewing the reports to make necessary adjustments and improve your website's performance.
Wrapping Up
That's all for now, and we hope this article was helpful to you and know you understand how to drive traffic to your WordPress directory website.
Additionally, we recommend checking out our article about the most common mistakes people make when starting a directory website and how to avoid them. It may be a helpful handbook that increases your chances of building a successful directory website.
Related Articles
Learn 3 ways of how to make money with your classified ads website.
A list of 7 proven monetization strategies for WordPress directory websites.
A few tips on how to choose a niche for your future micro-jobs website.