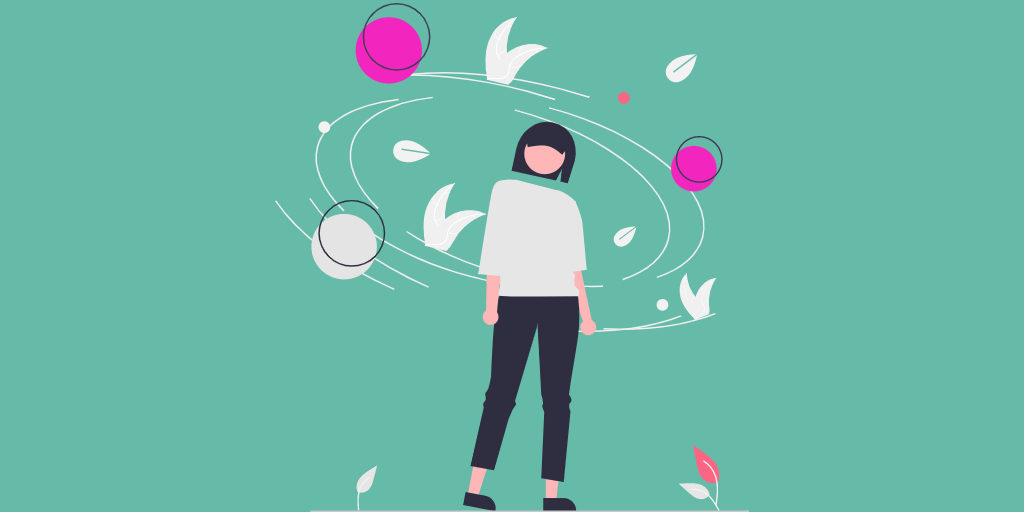 Influencer marketing platforms serve as a meeting place for business owners ready to invest in advertising their products and content creators who know how to reach the audience properly.
Since more and more investments are being made in giving a brand some personality, influencer marketing seems to have a flourishing future.
If you haven't still created your website, feel free to check out our tutorial on launching an influencer marketing platform.
When considering building an influencer marketing platform, you should first realize that it's not a hassle-free process. The competition is high and will only grow over time. Yet, if you're ready to take the challenge, we'll be happy to guide you through the initial and most crucial stage – choosing a niche.
Pay attention, as it can either doom your website to failure or become your lucky ticket.
In this article, we'll explore how to choose a niche for an influencer platform.
So let's dive in!
Follow Your Passions
As trite as it sounds, following your passions can not only be your source of joy and inspiration when creating a website but will also help you to figure out the pain points of the people who are enthusiastic about the same things that interest you.
Remember that you'll be responsible for placing content, market research, and coverage of the actual news, to name a few, to attract users looking for a solution to their problems. Therefore the chosen sphere must fascinate you personally.
For example, if you're a big fan of fashion, know all about textures and color combinations, and are aware of all current trends, it'd be a good idea to launch a platform related to this niche. Knowledge of the subject will allow you to develop creative solutions and find a common language with influencers with whom you share the same passions.
Moreover, dedicating time to work in a niche you are most interested in will keep you from emotional burnout and ultimately ensure a long life for your website.
So, the first tip when choosing a niche is
Go with your heart
Be Specific
So, you've chosen a field that interests you and are ready to move on to the next step:
Focus on a specific area or a social media platform
When building an influencer marketing website, always do your best to be as specific as possible since it's one of the keys to the success of your project. There are two proven ways to do so, namely:
Choose a particular sphere (e.g., fashion, sports, traveling, food, etc.)
Choose a social media platform (e.g., YouTube, Instagram, TikTok, etc.)
Let's quickly go through the pros and cons of these two strategies.
Focusing on a Particular Sphere
Suppose you opt for a certain area of interest. For example, let's take the following case.
It's been estimated that more than half of the world's population are pet owners. If you also have a four-legged friend, be it a dog, a horse, or a lizard, you know how many care products they may need. Due to the increasing popularity, more and more companies selling personal hygiene and grooming aids are emerging on the market. At the same time, there's a vast audience of pet owners on the Internet who are eager to buy these products.

Thus, launching an influencer marketing platform focused on uniting customers and influencers specializing in the care of animals can be a profitable business idea.
Advantages
Dedicating your website to a particular sphere may give you the following advantages over non-specialized platforms:
Firstly, choosing to specialize in a particular area rather than social media will make it easier for business owners to select the right influencer since all content creators registered on your website will work in the requested sphere.
In addition, you'll be able to offer businesses the possibility to run comprehensive advertising campaigns that reach a diverse audience. Suppose an organic cosmetics company wants to spread the word about its products to people of various age groups. The winning strategy would be to advertise to each group on the social media platform they most frequently use, e.g., YouTube and Facebook in the case of millennials, and YouTube and Instagram to target the younger Gen Z audience.
Disadvantages
The most significant disadvantage of a field-specific website is the necessity to research various social platforms' metrics.
Since you'll deal with influencers from different social networking, you, as a website owner, will have to know:
How to correctly assess the audience reach?
In what way to track influencers' performance on each platform?
Which key parameters should be used to measure the success of advertising campaigns?
Understanding these decisive factors will allow you to develop a fully-featured influencer marketing platform that'll be able to satisfy your customers' needs.
Focusing on a Social Media Platform
If you strongly believe that 15-second video advertising will soon substitute product placement in full-length movies, you may go for a specific social media platform (e.g., only TikTok and not Youtube) and work exclusively with its influencers. As in the previous example, this strategy has positive and negative sides.
Advantages
The advantages of running a website of this type include:
Since you're not limited by one particular sphere, your services may be suitable for a larger number of various businesses that look for different influencers for their advertising campaigns.
Focusing on one social network will allow you to study its functioning better and, as a result, improve the influencer selection system. It'll enhance the quality of the services you offer.
Disadvantages
Among the common drawbacks we can mention:
The Internet is full of different social networks, and by focusing on just one of them, your customers risk losing a large part of their potential audience. Their losses can be reflected in your website's diminished profits.
Unlike a single-sphere website, owning a multi-disciplinary platform, you'll have to keep up with rapidly evolving social media platforms and be ready to continually adjust your platform, e.g., by adding new categories, search filters, and so on.
It's worth mentioning that such division is conditional, and you can always choose to combine the two approaches. Sometimes, this can be the best solution. Take your time, research, and test before coming up with the final idea.
Know Your Audience
To understand your clients' needs, you must know who they are.
Remember that influencer marketing platforms are a place where two worlds meet – businesses aiming at advertising their products or services and content creators able to influence their target audience's tastes. Accordingly, you'll have to address both groups and, thus, focus on their diverse needs.
For example, business owners want to be able to customize search filters to select the most suitable content creators. For this reason, they'd highly appreciate the history of previous fulfilled orders and statistics on the work of influencers.
At that time, content creators require the tools to illustrate their skills in the best possible way, so you'll have to add custom fields and success rates from all social media represented on your platform. In addition, influencers may be happy to use the opportunity to promote their profiles in search and increase their visibility.
With this in mind, you have to pay close attention to your customer's necessities and aim to upgrade the user experience (moreover, it can also be a great way to monetize your platform, we'll talk more about it later on).
To sum up, before building an influencer marketing website, you'll have to get to know and assess your future audience to learn how to resolve their pain points. It should be noted that working with customers and content creators, you'll have to develop two different marketing strategies. Your efforts will pay off in the form of productive and long-lasting relationships.
The one thing that is important for both customers and influencers is for you to – be an expert in your field.
Let's talk about it in the next chapter.
Be Good at What You Do
Despite numerous studies showing that people trust other people better than plain brands devoid of any personal story, many companies still stand aside from influencer marketing. The two main reasons are the underestimation of the impact of content creators and the difficulty of finding and establishing contacts with the right influencers.
In order to convince companies to invest in influencer marketing, you should
Learn all the nuances of influencer marketing campaigns
To develop a great platform, you'll first need to research the selected social media trends and identify the metrics that measure content creators' performance.
Suppose you've decided to launch an influencer marketing website to help baby care product manufacturers connect with family lifestyle bloggers. You've checked the statistics and found out that some of the most popular TikTok hashtags in 2022 reflect the interest of this social media platform users in the content addressed to young mothers. As a platform owner, you should know these details to ensure successful cooperation between businesses and content creators.
A lot of in-depth research is the key to the successful functioning of your website.
Know Your Enemies
In addition to studying your customers, you should also analyze your competitors' strategies.
Do your research to be able to answer the following questions:
What are the main characteristics of other influencer marketing platforms that differentiate them in the market?
What advertising methods and marketing channels do they use?
What are their monetization models?
How do customers and influencers communicate with each other on those platforms?
Have these strategies been effective over the years?
What can you improve in their functioning to become a better alternative?
Make sure there's room for competition in a selected field
Don't neglect the analysis of your competitors, as it'll bring you essential information when building your own website.
Evaluate Your Niche
Having researched your competitors, get ready to dig deep into the study of your niche. Before developing an influencer marketing platform, make sure it's worth the effort.
Ask yourself:
Do you have the necessary subject knowledge?
What is the coverage of the audience interested in the topic?
Will you have enough customers?
Will you be able to find enough influencers eager to work with your website?
Let's imagine you're thinking of launching an influencer marketing platform specialized in cryptocurrency. Before building a website, roughly estimate the number of existing influencers who work with this subject. Check if they already cooperate with any brands. Try to find out on which platforms they find their customers. These steps will help you to get a clear picture of the actual situation in your field of interest and the possibilities to occupy the niche.
Only after a detailed assessment of the niche can you proceed to create a website. Moreover, don't forget about the ways of monetizing your platform. Let's move on and talk about it in the next section.
Monetize an Influencer Platform
Evaluating available monetization methods in advance might help you to better understand what functionality you'll need to build your platform.
We can suggest the following ways to make money on an influencer marketing website:
Paid listings – you can charge content creators a fee for posting their services.
Promoting influencers – adopting this option will allow you to set a price for advancing some users' profiles in the search.
Charging a commission fee for every transaction – it can be either a flat fee or a percentage of the payment that business owners make to content creators; e.g., a 5-10% fee is the most common among similar websites.
These are the main, but not the only, methods of monetizing a service marketplace. Be creative, and the sky is the limit for you!
Bottom Line
Influencer marketing platforms have a prosperous future. Detailed market research will allow you to understand in which direction to move to choose a niche that has the greatest chance of success.
We hope that now you have a better idea of how to choose a niche for an influencer platform, and wish you the best of luck! 🍀Also, we recommend checking ExpertHive, a fully-featured service marketplace theme for WordPress that allows you to create a service marketplace without any coding skills. Feel free to check its overview article.
However, if you are still thinking about launching your own influencer platform with WordPress, then feel free to check our quick video on how to build it hassle-free.
Additionally, you may want to check our article on how to build an Upwork-clone website with WordPress and the overview of the most prominent freelance marketplace WordPress themes.
Related Articles
A few tips on how to choose a WordPress theme for your directory website.
Learn 3 ways of how to make money with your classified ads website.
Best revenue models for job board websites built with WordPress.