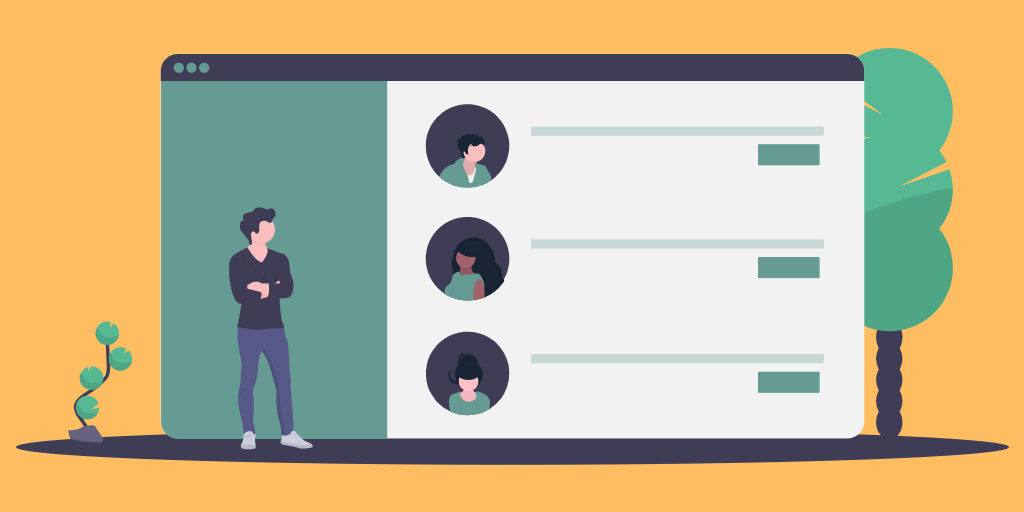 The gig economy is the new normal, and freelancing platforms that match service providers with potential clients are gaining popularity. Using peer-to-peer marketplaces, customers can easily find and connect with local professionals to get the job done without any third parties. With such a growing demand, building your own marketplace of services can be a great source of income, and with the right choice of tools, it doesn't require any coding skills.
In this complete walkthrough, we'll show how to create a peer-to-peer service marketplace with WordPress (like TaskRabbit or Thumbtack). We'll also explain how to customize your website, extend its functionality and, of course, monetize it in several different ways.
Let's take a sneak peek at a WordPress service marketplace that we are going to create: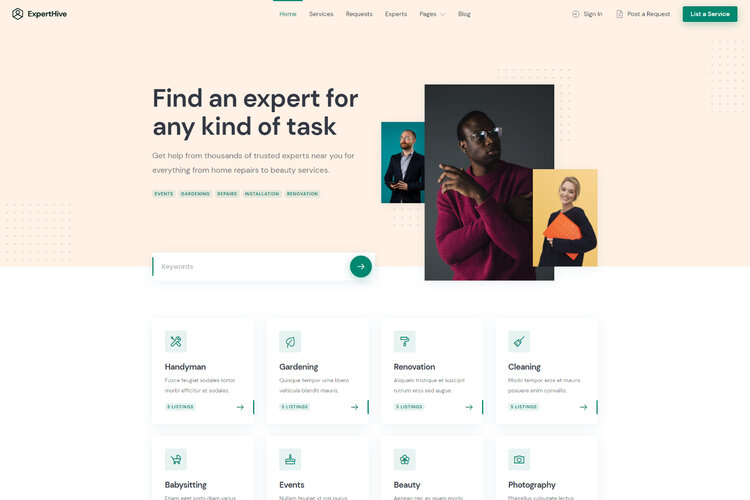 But before we dive in, we'll explain in detail what a service marketplace is, how it works and what challenges you can face when running your own service platform. However, if you already have a clear vision of your marketplace and don't need any extra info, feel free to jump directly to the tutorial part of this article.
Things to Know about Service Marketplaces
First of all, let's figure out what an online service marketplace is and how it works. An online service marketplace is a peer-to-peer platform for buying and selling different services. Simply saying, it's a commercial intermediary between service providers and customers that gets a commission on each sale.
Fiverr, TaskRabbit, Airbnb, Thumbtack are some of the most prominent examples of service marketplaces. Each of these platforms caters to a specific market and has changed the way we work, travel and find professionals to get the job done.
Since the talent economy is booming, more and more people choose to make their careers as freelancers or small agency owners. For example, in the United States in 2016, about 44 million people were using the sharing economy services. By the end of 2021, this figure is forecasted to increase to 86 million.
Due to such growth of the peer-to-peer economy, it's no longer a secret that launching your own service marketplace can be a reliable source of income. Just take a look at this chart to get a better idea of the whole trend.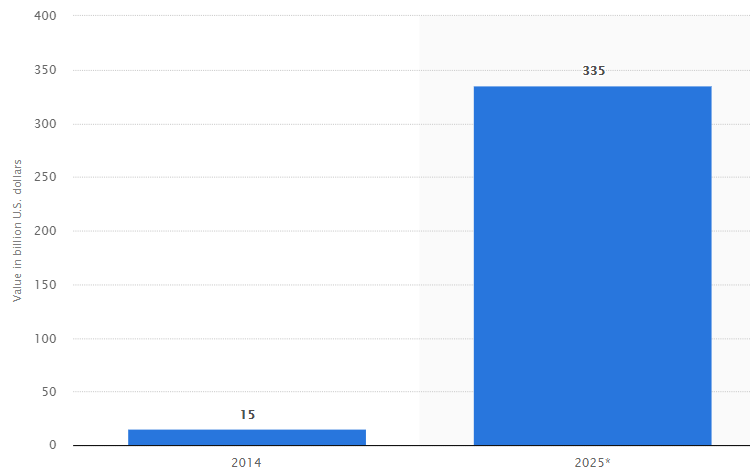 (Value of the sharing economy worldwide in 2014 and expected value in 2025, in billion U.S. dollars)
Service marketplaces allow customers to connect with endless professionals from all types of fields and industries. As an owner of a service marketplace, your main business is to allow users to list their services on your platform, facilitate the transaction and take care of marketing.
Variety of Service Marketplaces
Once you get an idea of how big the opportunities are in the service marketplace industry, it's time to take a closer look at the diversity of service marketplaces. For example, let's take a look at three examples of online service platforms.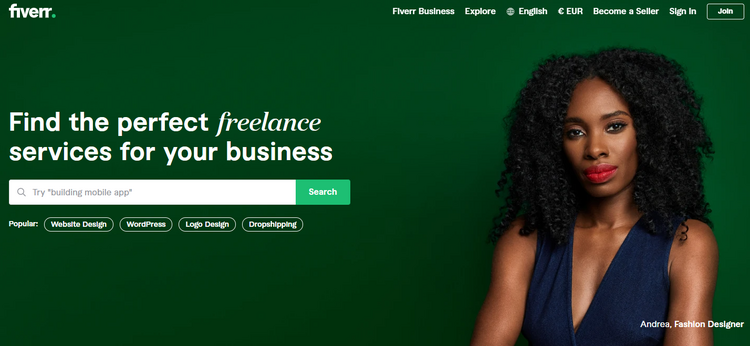 When we hear something about services marketplaces, probably, the first thing that comes to mind is freelance platforms like Fiverr and Upwork. And it's not surprising since these companies have changed how we find freelancers for gigs and made remote work more accessible to millions of people around the globe.
So the first type of service marketplace includes traditional freelance platforms like Upwork or Fiverr.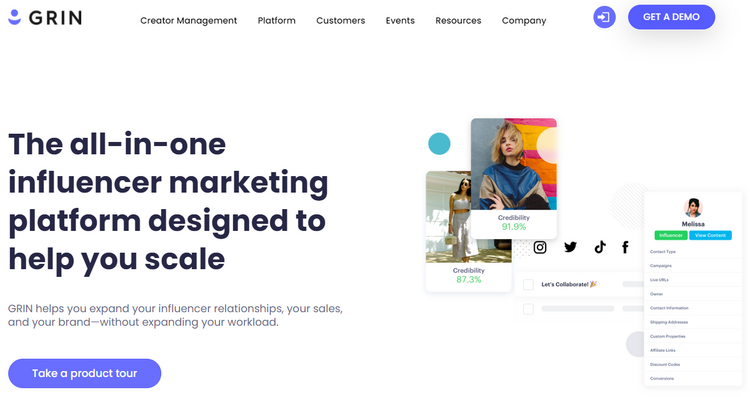 In recent years, besides familiar service marketplaces, there's growing popularity of more extraordinary niches, like influencer marketing platforms. For example, did you know that the global influencer marketing market size has more than doubled since 2019 and in 2021 was valued at 13.8 billion U.S. dollars?
Since people now spend a lot of time on different social networks, businesses have to keep up with trends and use any promotion opportunities. Nowadays, many businesses are looking for influencers to promote their products and the easiest way to do it is by using influencer marketing platforms. It's a marketplace where influencers can list their services with all the metrics, and business owners can easily find and buy them.
A good example is the GRIN platform.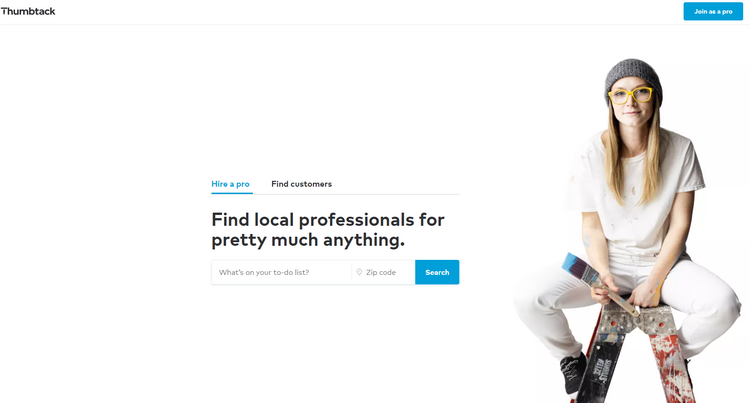 Finally, there are marketplaces of on-demand services like Thumbtack or TaskRabbit. These are home services websites that connect service providers with local demand to work on a variety of personal projects, including home improvement, financial and legal services.
Unlike Fiverr, Thumbtack pitches itself as an all-in-one solution for all your home and business services, whereas Fiverr only has web, creative, and tech experts who can deliver their services from around the globe.
Please note that there are dozens of other service marketplace types that you can pick for your project. For example, you can create websites like Airbnb, Booking.com, UrbanClap, Consultants 500, etc.
If you haven't decided on the niche yet, here are two tips on how to select a niche for your marketplace of services:
Identify the Problem – First of all, you have to think about problems that people face or common issues that you know how to resolve. It's crucial since you can have a perfectly coded marketplace with all the bells and whistles but not succeed if your website doesn't resolve any problem.
Costs – Think about what online service marketplace can help people to save money or generate some extra income.
There are many other questions you should ask yourself before launching your own service platform. However, the two points mentioned above are the most important ones, so it's better to start with them.
How Do Service Marketplaces Make Money?
There are many business models for service marketplaces to choose from. The most popular ones include:
Commissions
It's the most common business model for service marketplaces for several reasons. Firstly, it solves the chicken-and-egg problem since service providers pay the platform only when they earn by themselves. Secondly, it's probably the most lucrative model because a marketplace earns from each transaction made through the website.
For example, marketplaces like Fiverr, TaskRabbit, Airbnb, Upwork take a cut out of each transaction that happens on their website.
Listing Fees
Another monetization model – charging for listing services on your platform. It's a less popular way of making money among service marketplaces, but it can still be quite effective.
Membership Fees
In some niches, it may be a solid business model to charge membership or subscription fees. For example, it may be a good strategy if you operate in a niche where your service providers are hard to find, so customers are ready to pay a fee to contact them (or the other way around).
Many service marketplaces have additional streams of income, like extra services, paid promotions, advertisements and so on. By using one or several business models at once, big platforms make millions in revenue. Just take a look at the chart that shows Upwork's revenue in the past years.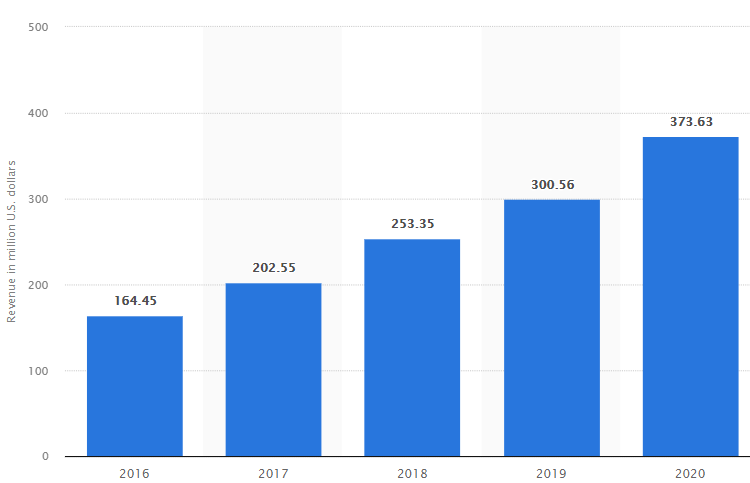 Moreover, according to the official report, Upwork expects to report revenue in the range of $490 million to $494 million by the end of 2021.
So, the on-demand services market is massive, and there are many opportunities not only for giant service marketplaces but also for small niche ones.
Challenges of Running a Service Platform
Now you have a better idea of service marketplaces and how they work. But before moving to the tutorial part of this article, we'd also like to mention what challenges you may face when building your own service marketplace.
User Acquisition
The most complicated task is to attract first users to your marketplace. Since any service platform is a two-sided marketplace, you should take care of both potential customers and service providers.
Think about what benefits you can offer to professionals and clients so they choose your platform instead of your competitors. Also, remember that new websites get zero to no traffic if you don't promote them, so keep in mind that it's better to focus on marketing efforts.
Trust
Once you attract some users to your service marketplace, your next task would be to earn some trust. Even when customers understand that your platform is reliable, some of your service providers may not be that trustworthy. That can affect your marketplace reputation badly.
So keep in mind that your marketplace should have all the necessary features that will help to cut out unreliable service providers. For example, it has to include reviews, a dispute resolution system, ratings, a modern payment system, etc.
Platform Leakage
One more challenge you should think about is platform leakage. Namely, what stops people from using your marketplace to get connected but then pay each other in private and bypass the platform's fees?
In order to prevent it, you need to offer some extra benefits for both customers and service providers. First of all, you can guarantee the security of payments on your website by providing formal contracts or enabling an "escrow" service. Also, it may be a good idea to offer insurance services.
How Much Does It Cost to Launch a Service Marketplace?
Finally, let's briefly cover the potential expenses associated with launching a freelance service platform.
Domain Name – $15-20 / year;
Hosting Plan – $13-20 / month;
SSL Certificate – $7 / month;
WordPress Theme – $79.
As you can see, you can try and launch your own service marketplace for less than $120.
How to Start a Freelance Service Marketplace with WordPress?
In order to build a freelance service platform with WordPress, you need certain prerequisites.
Prerequisites to Launch a Freelance Service Platform
You'll need a domain name, a hosting plan, a clean WordPress installation and the WordPress theme with the necessary marketplace functionality. While it's not a big deal to buy a hosting plan (check our overview of hosting companies), a domain name and install WordPress, a good WP theme can be really difficult to find.
That's why we recommend checking out a list of the top freelance marketplace WordPress themes that include the best options on the market. With this list, you'll be able to select a theme that has all the necessary features for your future project.
For the sake of this tutorial, we'll use the ExpertHive theme. It's a top-notch service marketplace WordPress theme that comes with all the marketplace features right out of the box and is a killer option if you are about to create a service platform like Thumbtack, Fiverr, Upwork, etc.
Furthermore, it doesn't require any coding skills to use ExpertHive, so even a rookie will be able to launch a fully-functioning website.
Okay, let's get started and move to the theme installation!
Installing ExpertHive
Your first step is to install ExpertHive, a service marketplace WordPress theme. Navigate to the Appearance > Themes > Add New page and click on the "Upload Theme" button. Then you need to select the theme ZIP file to upload and proceed by installing and activating it.
Once ExpertHive is activated, you'll get a suggestion to install the recommended plugins, including HivePress, the plugin that powers its marketplace features. Simply follow the recommended link to install and activate the plugins.
Importing Demo Content
We also highly recommend importing the ExpertHive demo content because it's easier to understand how everything works and start with existing layouts than create them from scratch.
In order to import the demo content, you'll need to install the demo import plugin. To do this, navigate to the Plugins > Add New page and simply type "one click demo import" in the search field to find it, and then proceed by installing and activating it.
Once it's activated, go to the Appearance > Import Demo Data page and click on the "Import" button. Once you click on the button, you'll get a suggestion to install some third-party plugins. You can skip this step and proceed with importing the ExpertHive demo content.
That's it! Now there should be the same layout as on the ExpertHive demo website. If you have any trouble with importing ExpertHive demo content, you can follow the step-by-step screencast below.
However, if you're a more experienced user and don't want to start with the demo content, it's not an issue at all because we'll walk you through the whole process of getting your marketplace up and running.
Since we have all the prerequisites for building a marketplace of services, let's try adding a service category.
Adding Service Categories
Let's add our first service category, let it be "Gardening", so customers can easily find a plantsman for their garden. In order to add a new category to your service marketplace, navigate to the Listings > Categories section.
Besides entering the category name and its description, you have some additional options here. For example, you can turn your category into a subcategory by selecting a parent category, thus creating multiple category levels. You may also choose a category icon and set its order among other categories.
Once you fill in all the fields, simply click on the "Add Category" button, so it'll become visible on the front-end. In the same way, you can add as many categories as you need for your service marketplace website.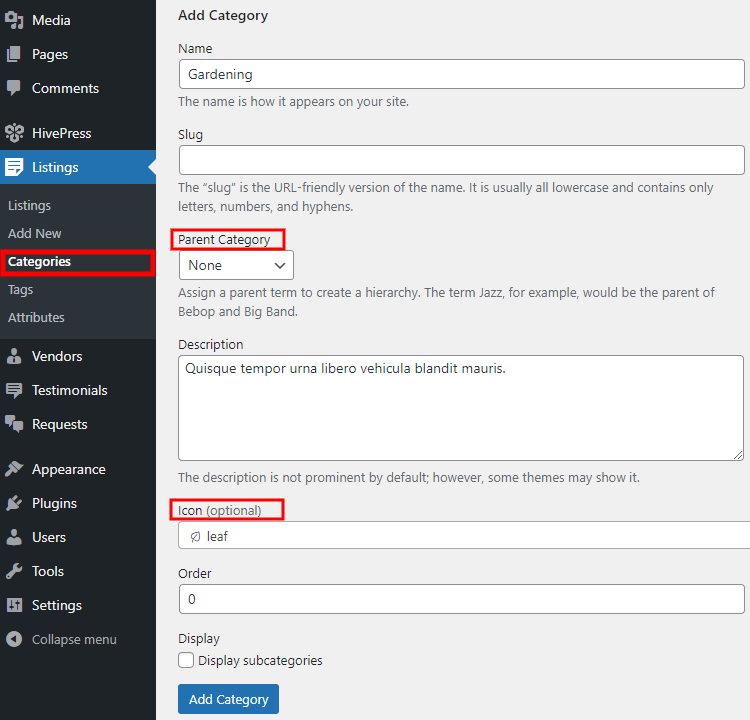 Adding Service Fields
After you added categories for your peer-to-peer marketplace, it's time to create some service listing attributes. Let's add an "Hourly Rate" attribute so freelancers will be able to set a custom hourly rate for each service they list. Go to the Listings > Attributes section and click on the "Add New" button. Here you got a variety of different custom field types and can set up search options along with the display settings. You can customize the attribute in 3 different contexts. Let's take a look at each context settings.
Editing
It's the main section where you can define the attribute data type and permissions. For the "Hourly Rate" attribute, it's better to choose the number field type and allow its front-end editing so service providers can fill this field when they are listing a new service.
Search
Within this section, you decide if the attribute can be used for searching, filtering or sorting listings. For the "Hourly Rate" example, it's better to mark it as filterable, sortable and set a "Number Range" search field type so users can set a price range and sort service listings by their price.
Display
Finally, in this section, you can adjust the attribute visibility on the front-end by assigning it to different template areas and setting its display format. We recommend setting a $%value% / hr format for the "Hourly Rate" attribute.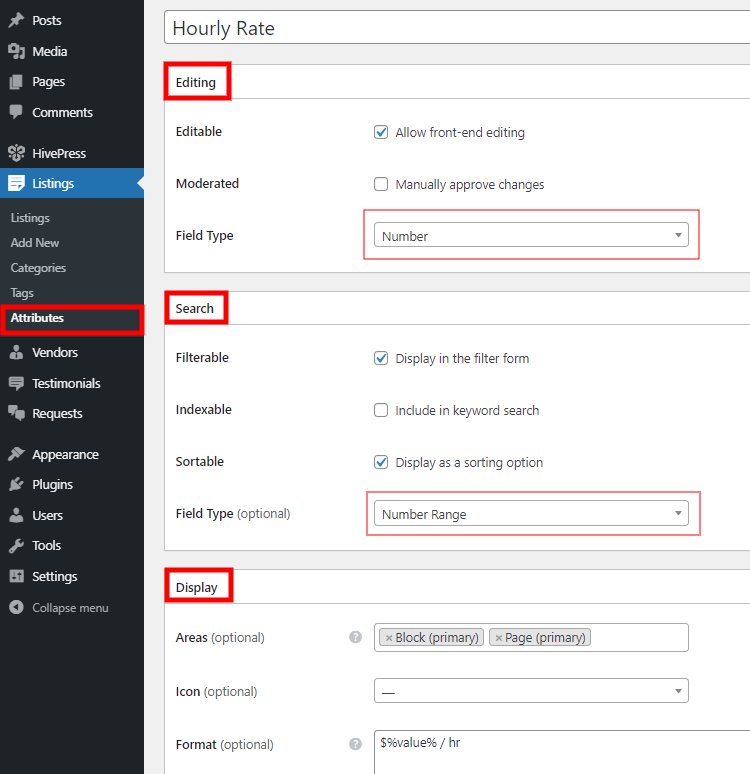 Setting Up the Front Page
It's crazy easy to add and customize new layouts since ExpertHive is integrated with the WordPress block editor (Gutenberg).
In order to add a new page, go to the Pages section and click on the "Add New" button. Once you fill in the page title, e.g., "Home," you can start adding layout blocks.
For example, let's add the service search form. Simply click on the ➕ icon and select the "Listing Search Form" block. In the same way, you can add the "Listing Categories" block to display service categories. After you finish customizing the page content, you can publish it.
To use this newly-created page as your marketplace homepage, navigate to the Settings > Reading section, select it from the drop-down list, and then save changes. That's all, now can you visit your website to take a look at the homepage and the new layout you've just designed.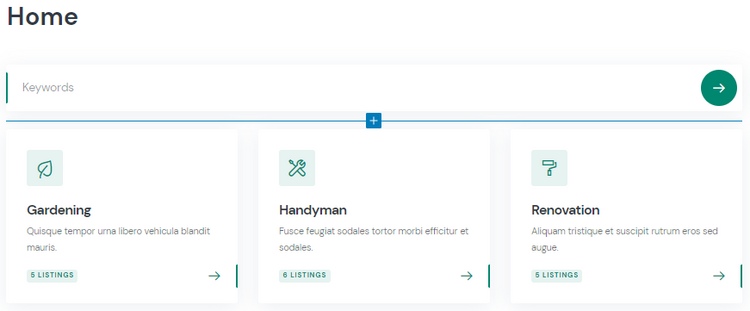 We also recommend going to the Appearance > Customize section and go through all the customization options. For example, you can change the logo image, primary and secondary colors, backgrounds and fonts, etc. and make your website look and feel truly exceptional.
Now, let's move on and check the whole workflow of posting a custom request as a client and making an offer as a service provider.
Posting a Request
It's time to post the first request on your on-demand services marketplace. But let's do it from the front-end to get a better idea of how it works for customers. Go to your website and click on the "Post a Request" button. You'll have to enter the title, fill in the description and fill in the other necessary fields in order to post a request. Once you complete the request form, click on the "Submit Request" button so the request appears on the front-end.
Okay, you've created a request, and now freelancers can easily find it but let's try to make an offer too, in order to check how it works for service providers. To do this, you need to register a freelancer account on your website and sign in as a service provider.
Now navigate to the Requests page and find a request that you've previously posted, then click on the "Make an Offer" button and fill in the offer details. When you're done, simply submit your offer.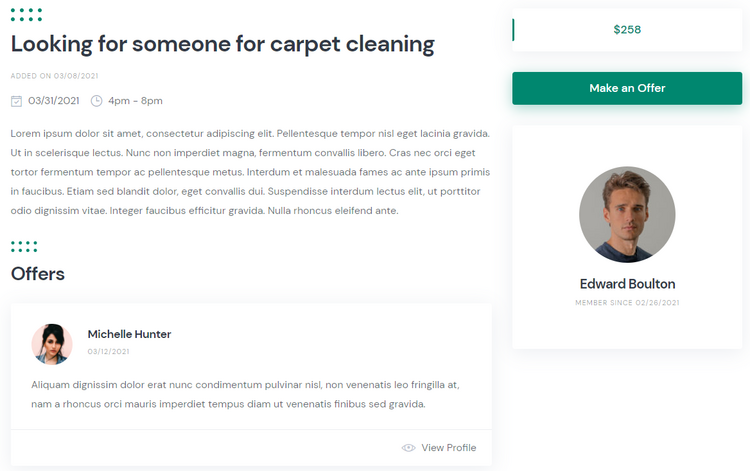 That's it! You made a new offer, so the client will get a notification about it and will be able to get in touch with an expert. Okay, now let's proceed to the next step and try listing a service as a freelancer.
Listing a Service
Since it's a two-way marketplace, taskers get their own dashboard and can list the services they provide, so users can easily find them and contact the service providers. Let's check how it works.
Simply go to your website and click on the "List a Service" button, then choose any category and fill in all the necessary fields in the submission form, including the hourly rate field (this is a custom field we previously added). Keep in mind that, similarly to the request form, you can also customize the listing submission form by adding or removing any fields in the Listings > Attributes section. Once you are done, click on the "Submit Listing" button.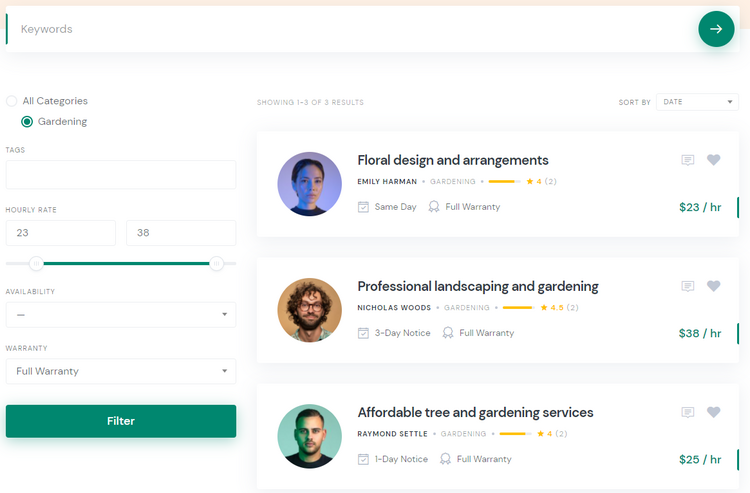 That's it! You've added a new service listing, and now users can easily find it and contact the service provider.
Okay, now you have a peer-to-peer service marketplace with some basic features, but you may want to extend its functionality using ExpertHive extensions. Let's move to the next step to enhance your website with several more features.
Extending Functionality
There is a bunch of extensions that you can install in order to add some extra features to your service marketplace. Let's briefly cover some of them.
For example, you can enable location-based search on your website so customers can easily find taskers in their area. It's a useful feature since many tasks require the physical presence of an expert, so location-based search helps users narrow down a search and look only for service providers nearby. You can use the Geolocation extension to enable Google Maps on your website in a snap.
Another basic but useful feature is to allow your users to sign in via third-party services like Google or Facebook in order to improve the user experience and increase conversions. You can easily enable it by installing the Social Login extension.
You can also allow your freelancers to view stats on the monthly, weekly, and daily number of visitors and views of their service listings. In order to provide your taskers with stats, you can install the Statistics extension.
As you can see, ExpertHive is not limited to its core functionality. We only mentioned a few add-ons, but you can check the full list of extensions and install those that are required for your service marketplace.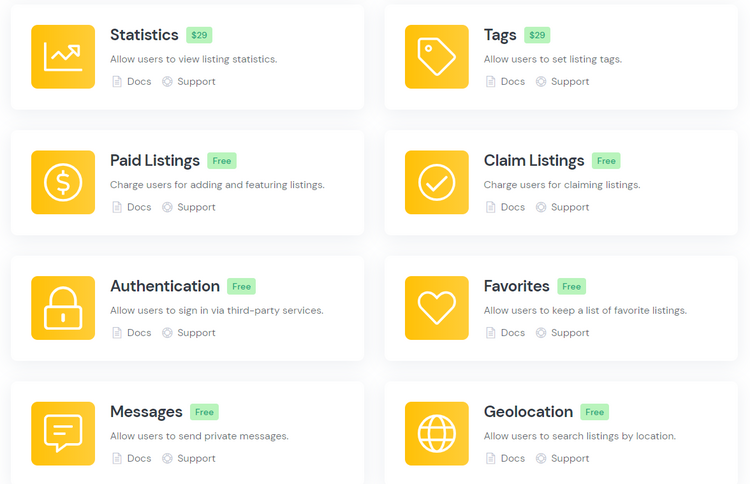 Now, let's move on to the final step and take a look at the possible ways to monetize a marketplace of on-demand services.
Monetizing a Service Marketplace
As a website owner, you can monetize your marketplace in at least two different ways, and both are available in ExpertHive out of the box.
Charge a commission fee on sales – you can charge a custom commission fee on each transaction between freelancers and customers. It's the most common monetization model for marketplaces of on-demand services. For example, TaskRabbit earns its revenue by taking a cut of 15% on every transaction made via the app.
Charge experts for listing services – another monetization model is to charge experts a one-time fee for each service listing or promote their services in the search results for an extra fee. You can easily create and sell different listing packages with various restrictions to offer freelancers several options to list their services.
These are the most popular monetization models, so you can choose the one that fits your website niche and requirements best. However, bear in mind that both models require getting decent traffic, so make sure that your website brings value to both clients and service providers before monetizing it.
Wrapping Up
That's it! As you can see, building a marketplace of services with WordPress doesn't require any coding skills. Once you build your website and optimize its performance, you can start attracting customers and monetizing your marketplace in several different ways.
So, if you want to create a marketplace of on-demand services, such as TaskRabbit or Airtasker, you may consider using the ExpertHive theme along with the HivePress plugin. They are both lightweight, easy-to-use, and have all the required features for building a service marketplace out of the box.
Feel free to check a detailed overview of ExpertHive and its main features.
Related Articles
Launch your own Amazon or AliExpress affiliate marketing website and start making money on commissions.
A quick guide on adding Google & Facebook login buttons to HivePress-built websites.
Build your own classified ads website without a single line of code.