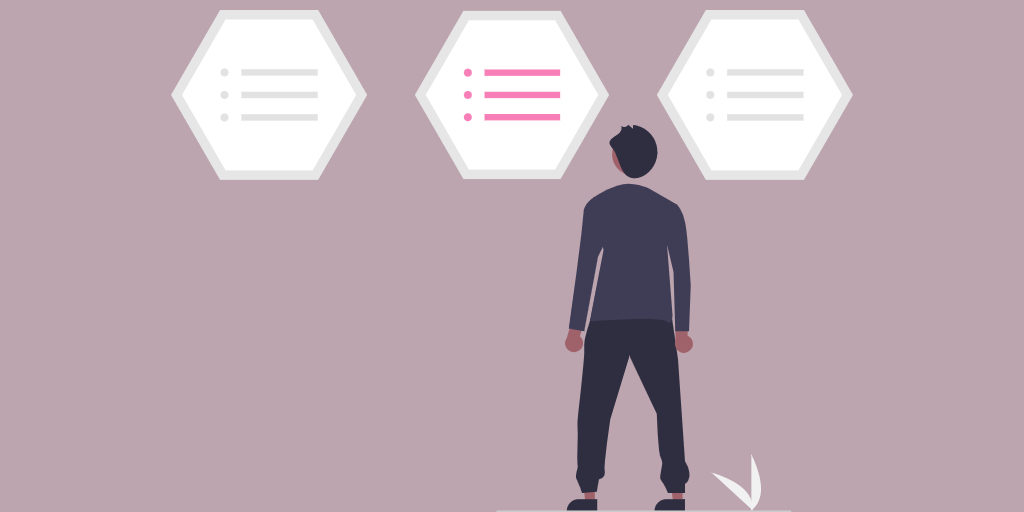 You probably already plan to build a business directory, and unless it's a pet project, you want it to succeed. But choosing a random idea for a startup isn't the best decision. If you want to invest your time and effort in a long-term and thriving project, choose well a niche for a business directory website you are going to build.
Competing with giants like Yelp or Tripadvisor makes no sense. But you can start with something small and specific and become good in a certain field. So choosing a niche for your website is a starting point for you as it can make or break your business.
If you guess correctly, it'll allow you to expand your audience and save a lot of money on marketing. In this article, we'll explain why selecting the right niche for a directory website is essential and how to do it.
So let's dive in!
Local & Unique Is Better
First of all, it's best to avoid creating general-purpose directories. Don't take on too large and generalized projects without explicit boundaries, as competing with directory websites with big names is difficult. If you want to succeed, it's better to focus on a unique niche (e.g., a directory of pet groomers) and work on it.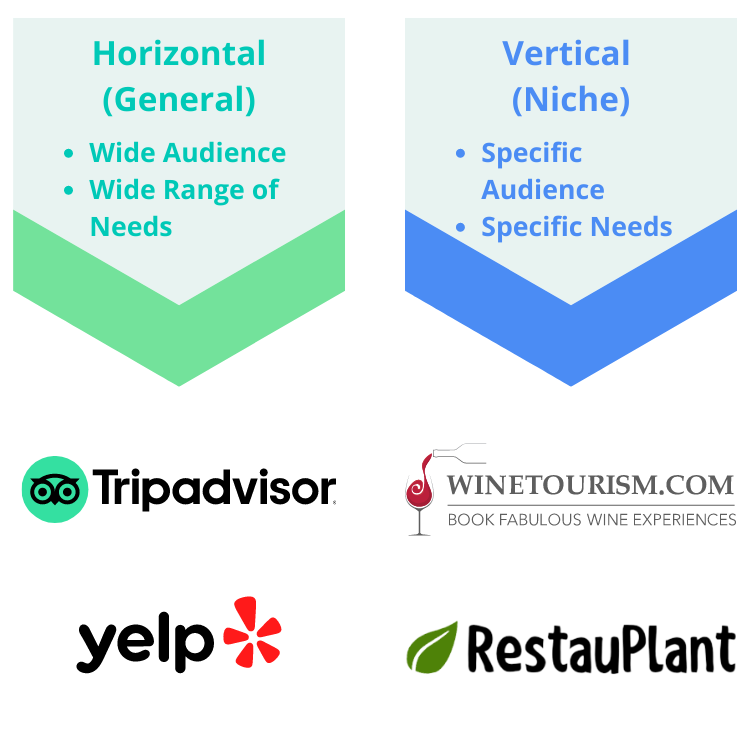 In addition, if your directory website has a search by location, make it local, but not too much, so it has enough potential users. For instance, you can consider existing local niche directory businesses, such as vegan restaurants in London, local wineries in California, antique stores in Paris, etc.
Focusing on a local and unique niche will give you the following benefits:
Defined target audience – you will know who your directory website addresses and will be able to establish effective communication.
Clearly defined customers mean reducing marketing and advertising costs – you'll be able to focus your marketing efforts on a small group of interested people. Remember that advertising to everyone usually ends up selling to no one.
Greater competitiveness – if you create a directory website aimed at a specific audience, you can stand out among competitors who offer similar products but to a much broader audience.
Thus, the first piece of advice on choosing a niche for a directory website would be to
Focus on the uniqueness of the niche, start small and make it bigger with time.
Use Your Expertise and Field of Interest
Imagine you're a huge fan of cherries, but apples are the only fruit you're allowed to eat. That's how it feels to work on something you don't like. When starting up a directory website, you have the opportunity to choose, so don't miss the chance to
Do what you love.
For example, if you enjoy baking, you can create a niche directory of the best bakeries for the same food lovers. Your expertise in the field will allow you to create a helpful website. You'll have a better idea of what your users look for and, therefore, will be able to avoid unnecessary details and irrelevant advertising. Instead, you can start an expert blog with relevant content. Moreover, understanding the audience's needs will help build a web community of people with the same interests. This is an excellent feature of a niche website.
If you turn your hobby into a business, you will probably escape the risk of burnout. In addition, the personal and professional experience would give you an advantage over the competitors and consequently accelerate the development of your business.
Find Out the Pain Points
The next tip for choosing a niche for your directory website is to pay attention to the difficulties that people encounter in everyday life and think about their solutions. As mentioned before, you don't need to start with global problems; instead, it's advisable that you focus on your city or state. By identifying the critical moments people are struggling with, you can create a great directory website dedicated to solving a specific problem and, therefore, relevant and useful.
Start by questioning your neighbors and relatives about their everyday difficulties. As Steve Blank once said, "There're no facts inside the building," so your next step would be to go outside and interview people to find their exact needs.
The other ways to get to know about the popular requests from the comfort of your home would be using the following tools:
Google-related Searches – entering a word or phrase that interests you in the search bar, you'll get topic-related suggestions based on the most popular Google searches and hence will be able to identify what people are looking for on the Internet;
Google Keyword Planner – this tool shows the frequency of particular keywords in Google searches and lets you know how often people refer to the Internet with a specific request;
AnswerThePublic – shows a wide range of search engines' insights on a selected word or phrase, allowing you to find the areas of greatest interest.
For example, suppose a quick survey shows that Internet users are interested in where to eat vegan in your city. It can be a hint for creating a vegan restaurant directory website that will collect all information about relevant establishments in the city.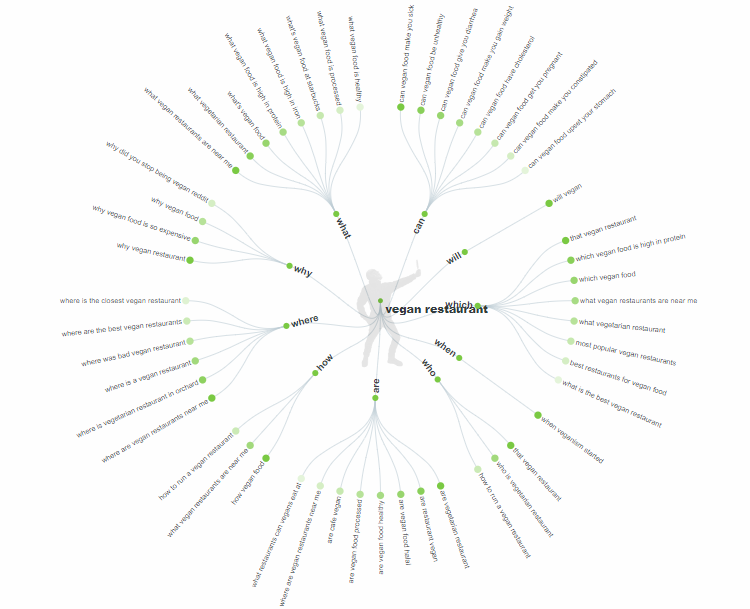 Only a business that helps solve real problems becomes successful. After all, it's not enough to create a website; it must be functional and help make someone's life easier. So remember that your directory website should
Solve people's problems.
Check the Competitors
Often, no matter what you choose as a field of interest, there would already be people who came up with the same idea before you. You'll face direct and indirect competitors, that is, those who are engaged in the same businesses and the ones who compete with you for your client's time, attention, and funds in a related field. Therefore, as soon as you define a directory website idea, it's reasonable to ask yourself the following questions:
Who are your direct & indirect competitors?
What audience do they address?
How do they attract users?
What primary problems do they help to solve, and how?
What flaws in the work of your competitors can you detect, and what solutions would you offer?
When researching the market, take into consideration unmet user needs. Examine the pros and cons of your competitors and develop ways to provide a better user experience.
Suppose you want to create a business directory for lawyers. Having analyzed the competitor, you notice that they're missing effective search filters or don't provide reviews and statistics of previous orders. Consider the aspects that you as a service user would like to make better and develop your product focusing on satisfying the unmet user needs on the competitors' websites.
Remember, a great idea isn't always the one created from scratch. Sometimes a borrowed but improved business idea is the best choice.
Learn from your competitors' mistakes and make a better product.
Avoid Temporary Trends
When developing an idea for a directory website starting from scratch, one more crucial thing to consider is prioritizing ongoing demands over seasonal trends (e.g., a business directory of "cleaning companies" rather than "lawn mowing companies"). You can check out such evergreen niches as:
Restaurant directory – there will always be someone hungry out there;
Event directory – the need for "bread and circuses" doesn't lose its popularity even after thousands of years;
Healthcare directory – anyone who has ever searched for the closest open dentist's office on Sunday morning knows the urgency of this niche.
Think of Monetization
If your goal is not just to create a website, but to turn it into an online business, then you shouldn't put monetization off until later. Consider the most popular ways to monetize a directory website, such as:
Charging users for adding new listings – charge a few bucks every time someone adds a new listing on your website;
Charging users for promoting listings – set a price for showing certain listings at the top of the search results page;
Allowing businesses to claim their listings – add listings by yourself and charge business owners for claiming them;
Selling advertising space – show relevant ads in different parts of your directory website.
Bear in mind that monetizing a directory website takes time and effort because you first need to get to a decent level of traffic thanks to the quality content. But at the same time, it's a significant point to consider before starting your directory website because each monetization model may require different functionality. Thus,
Always think about monetization in advance.
Wrapping Up
There're a lot of things to consider when creating a business directory website. It's not something one can do overnight and immediately turn into a profitable online business. But don't get upset ahead of time, as a well-chosen niche combined with patience and hard work always brings results!
If you haven't chosen the tool to create your website, check out HivePress, a free WordPress directory plugin that allows you to create any type of directory and listing websites along with its free ListingHive theme or check the list best free directory WordPress themes. Additionally, you may want to check our article on 5 tips on managing a business directory site.
In conclusion, let's recap the main tips from the article:
Make your directory local and unique
Consider your interests and expertise
Find out your potential clients' pain points
Study the market
Avoid temporary trends
Think of monetization
Now you have the tips that can help you make the right decision concerning choosing a niche for a business directory website. Best of luck, and may the ancient Egyptian gods be with you!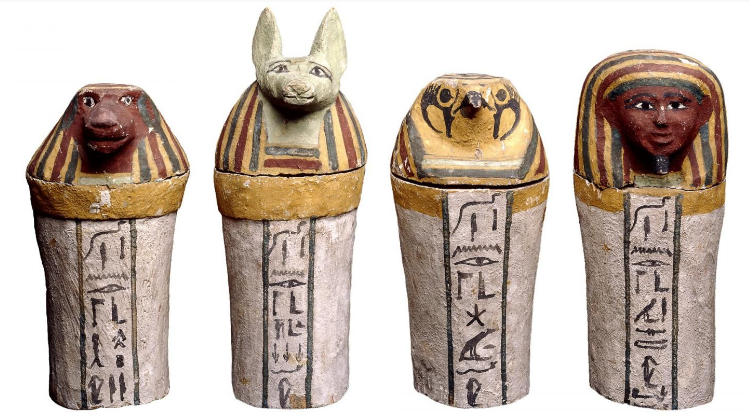 Related Articles
A list of 7 proven monetization strategies for WordPress directory websites.
A few tips on how to choose a niche for your future micro-jobs website.
Best revenue models for job board websites built with WordPress.