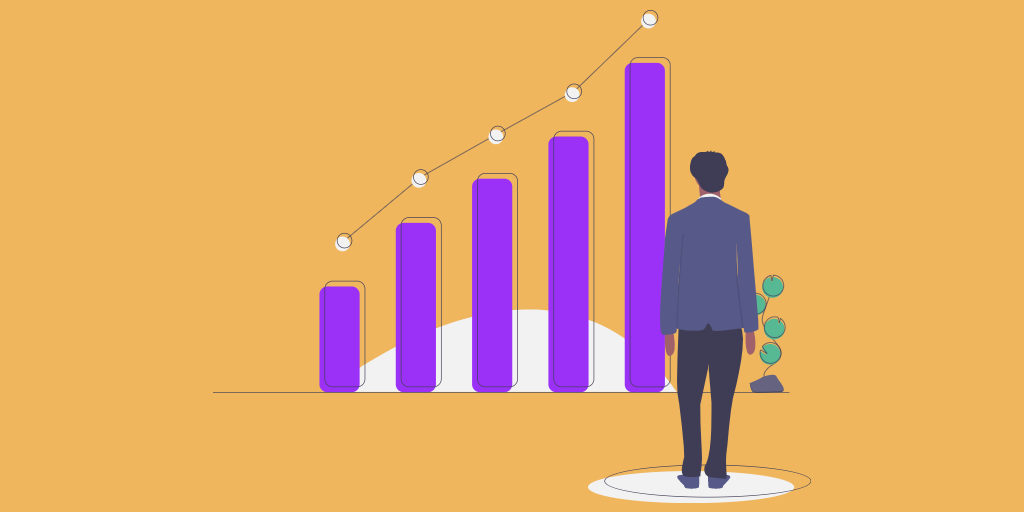 Previously, we published a tutorial on how to create a directory website with WordPress. Now we would like to describe the most popular ways of how you can monetize a WordPress directory website and help you choose the best way according to the type of directory you're building.
This article is not another get-rich-quick guide, but following some of these monetization strategies can help you achieve recurring revenue and a decent ROI from all the hard work you put into your website.
So, let's dive in without wasting time!
Things to Have Before Monetizing Your Directory Website
Before you learn how to monetize a WordPress directory website, take a look at some prerequisites. To make profits, your listing website should already have:
Decent Traffic – It's critical to grasp that website traffic and conversion rates go side by side;
Quality Content – Tons of quality content should be the foundation of your website and its structure since it helps attract and engage new users and convert them into customers;
Payment Gateways – Most monetization models require an e-commerce WordPress plugin installed to accept and process payments (e.g., WooCommerce).
Also, it's important to avoid some basic mistakes when running your directory site. So feel free to check our article on the most common mistakes people make when building a WordPress listing website.
Why Choose HivePress as Your WordPress Directory Plugin?
If you plan to monetize your directory website, it's important to use a reliable directory plugin and here are some reasons why it's better to use the HivePress plugin on your website:
Easily Monetized – HivePress supports all the monetization models that will be described below;
Versatile – It allows you to create directory & listing websites of any type;
Customizable – The plugin goes without any pre-made fields, listing categories and search filters, so you can set up everything by yourself;
Reliable – HivePress is listed in the official WordPress.org repository and has more than 10,000+ active installations all around the globe;
Dedicated Support – The plugin is directly supported by its developers, so any issues are resolved in the best way possible.
For the sake of this article, we'll use the HivePress plugin to create a sample directory website. Also, we'll use a bunch of its free and premium extensions to show you 7 actionable strategies that allow you to monetize a WordPress directory website hassle-free.
7 Ways of Making Money with a WordPress Directory Website
Monetizing a directory website takes time and effort. However, it's worth its salt and by following one of the business models, listed below, you can make a pretty penny.
1. Charge Users for Adding Listings
The first and the most straightforward way to monetize a WordPress directory website is by charging users for adding listings. It can be an effective way to generate recurring revenue, e.g. you can do it as a monthly subscription or you can charge a one-time fee to display a listing for a certain period of time.
We recommend choosing this way of monetization only if you believe that users are willing to pay to have their listings on your site, e.g. if your site gets a lot of traffic or it's a specific niche directory with some unique listings. In other words, you have to demonstrate that it's beneficial for business owners to pay for listings on your online directory.
You can create different listing packages and sell them, so users will have to pay in order to display their listings on your directory. With HivePress, you can do this using Paid Listings extension by creating listing packages, it allows you to limit the number of submitted listings and assign listing packages to different categories.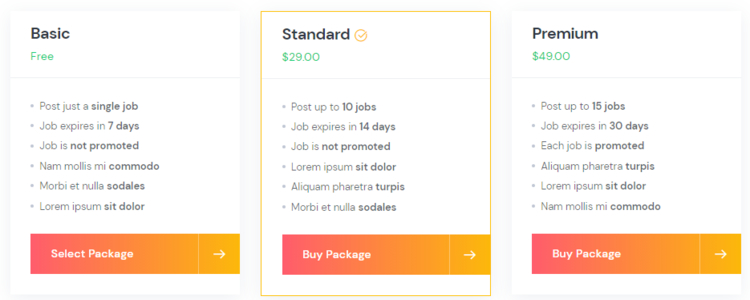 2. Promote Listings for a Fee
Another great way of monetizing your directory website is charging users for promoting their listings. If you have a highly popular website, then most likely many users are prepared to part with their money for an opportunity to have their listings on the top of the search results.
Using the same Paid Listings extension, you can allow users to pay a fee to have their listings promoted for a limited time. Promoted listings are highlighted and displayed at the top of the search results and category pages.
3. Let Users Claim Their Listings
If your directory website is somewhat similar to Zomato, Yelp or TripAdvisor, then the best way to monetize it is to let businesses claim their listings. For example, you can list other companies by yourself and then get in touch with them to offer an opportunity to edit their listing details, view listing statistics, reply to customer messages and reviews, etc.
Also, there's one more benefit you can get. If you allow claiming listings, then your website will display the correct and relevant information for your audience since business owners will be updating it by themselves. In this case, both the directory and business owners are interested in keeping the information up-to-date.
If you use HivePress, it's possible with the Claim Listings extension to allow users to submit listing claims for a fee, and once the claim is approved, the user will automatically get access to the claimed listing.
The following screencast shows how to monetize listing claims with HivePress.
4. Charge Users for Viewing Listings
If your directory listings contain some valuable information that is hard to find or collect elsewhere, then you can choose to charge users for viewing listings. For example, this way of monetization is often used by job boards, to charge companies for searching and viewing CVs.
You can allow viewing listings for a monthly subscription or it could be a one-off fee. However, bear in mind that you should regularly update your directory with the content that your target audience needs, e.g., some important information or useful videos and podcasts about your niche and many more. It's the only recipe for success if you want to try this way of monetization.
There's one more killer extension from HivePress – Memberships. It allows you to create a members-only directory site by charging users for viewing all listing pages (including search and category pages), single listing pages, or certain listing attributes (e.g., phone number or email address). Also, you can restrict access to certain features, such as sending messages or submitting reviews.
5. Allow Users to Sell Listings
You can also consider turning your site into a marketplace of services or digital assets, such as Fiverr or Creative Market. By allowing users to sell their listings on your site, you can earn money via commissions. We recommend choosing this way of monetization only if the services or digital downloads you plan to sell are unique enough since it would be hard to compete with existing major marketplaces.
If you use HivePress and have chosen this way of monetization, you may want to consider the Marketplace extension that allows you to build a marketplace of fixed-price services or digital downloads. It integrates HivePress with WooCommerce, the most popular e-commerce plugin, by creating a hidden product for each listing and calculating the vendor's earnings on sales. It's also integrated with other HivePress extensions. For example, you can install the Messages extension to allow vendors and buyers to communicate via the order page.
6. Charge Users for Bookings
One more option to monetize a WordPress directory site is to turn it into a booking platform and create a website like Airbnb. With the HivePress plugin and its Bookings extension, you'll be able to charge users for bookings directly on your site. Moreover, you are not limited to a real estate niche like Airbnb, and you can easily create an equipment rental platform or an appointment booking website as well.
7. Sell Advertising Space
Probably the most popular but less profitable way of monetizing a directory website is selling advertising space. There are two most common models of displaying ads on your site.
Integrate Your Site with an Ads Platform
If your site already gets decent traffic, you can integrate it with Google AdSense or another advertising platform and earn money by displaying ads in different areas of your site.
Here are simple instructions from Google that you can follow in order to easily integrate your WordPress directory with Google AdSense and automatically display ads on your site.
Display Banners
Also, you can contact advertisers directly, without any mediators (like Google AdSense) and display ad banners in different areas of your website.
However, beware of displaying too many ads on your directory. The user experience should be your first priority and plenty of ads could lead to negative consequences, such as a high bounce rate. Try to find a balance between making money from the website and keeping your directory useful for your visitors.
Final Thoughts
As you see, there are at least 7 different ways of monetizing a WordPress directory website, but it's important to choose the best way of monetization according to the type of directory you're building. If your site gets a lot of traffic, then the easiest way to monetize it is by selling advertising space. Depending on the type of listings, you may choose to charge users for adding, promoting, or claiming listings. You can also build a niche marketplace of digital goods or services, and earn money via commissions.
Also, keep in mind that you should start monetizing your directory only after your website has become useful to the visitors. Don't try to look for ways to monetize it immediately, it's better to focus on the needs of users in order to drive a lot of traffic.
Related Articles
Tips on how to pick a niche for your influencer marketing platform.
A few tips on how to choose a niche for your future micro-jobs website.
The essential website metrics you should track on your WordPress website.