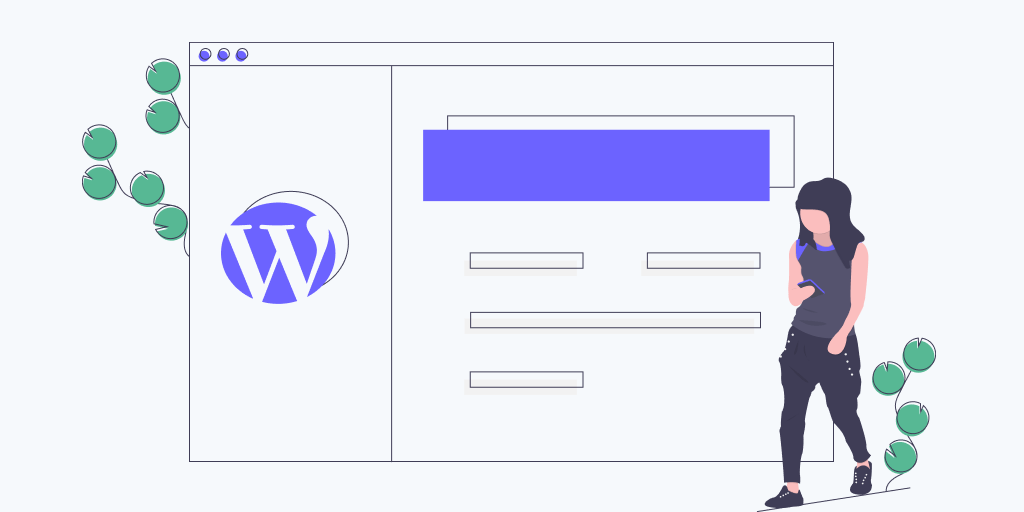 Creating a directory website with WordPress is extremely easy. If you already have WordPress installed, it takes only a few simple steps to get your directory website up and running. There are many directory themes and plugins out there that allow you to build a directory website, but in this tutorial, we will use the HivePress plugin together with ListingHive theme since they are free, easy to use, and highly customizable.
Installing WordPress
WordPress is the most popular content management system in the world and is used by over 31% of all websites online, it's a perfect website platform for small and medium businesses. Even if you haven't used WordPress before, you'll be able to create a directory website in next to no time.
All you have to do is choose a domain name and a hosting provider for your site. Many managed WordPress hosting providers offer 1-click WordPress installation, but if you are a more advanced user, you might prefer to install it manually. The installation process requires you to provide some basic details, like the name of your site and the login credentials for accessing the WordPress dashboard. Once you are done with WordPress installation, you can move on to install HivePress.
Installing HivePress
HivePress is a free WordPress plugin that allows you to build any type of directory and listing websites, it's incredibly easy to use and highly customizable. Whether it's a business directory, job board, real estate, classifieds, or basically any listing website — HivePress is a great choice for it. You can follow the screencast below to install it directly from your WordPress dashboard.
Installing Extensions
While HivePress offers the core functionality for building a directory website, you may want to install some extensions depending on your requirements and the type of directory website that you wish to create. You can install HivePress extensions with 1 click, the screencast below shows the installation process for the HivePress Favorites extension.
Installing ListingHive
You can choose any WordPress theme for your site, but we strongly recommend using the official ListingHive theme. It's a lightweight, clean and modern WordPress theme built specifically for HivePress, so you can be sure that it's tested with HivePress and its extensions. Please follow the screencast below to install it directly from your WordPress dashboard. You may also want to import the demo content to get a better understanding of how it works.
Setting Things Up
Once you have installed ListingHive, HivePress, and the required extensions, you can start setting things up. We recommend going through all the HivePress settings in HivePress > Settings section to ensure your site works in the way you want.
Then, you can start adding listing categories and attributes. Please add categories in Listings > Categories section, and then add attributes in Listings > Attributes section depending on the type of directory you're building. For example, you may want to add "Rent", "Bedrooms" and "Bathrooms" attributes if it's a real estate directory. You can also assign attributes to specific categories and manage different types of listings within the same site.
Finally, you can navigate to Appearance > Customize section and go through the appearance settings, such as primary and secondary colors, heading and body fonts, logo, and background images, etc. to customize the look and feel of your site.
Getting Support
HivePress has a growing community of 1,000+ website owners ready to share suggestions or help other website owners find solutions or resolve issues. If you had any trouble creating a directory website with HivePress and ListingHive, feel free to create a new topic on the support forum. Please make sure to read the docs and search for existing forum topics first, in case if your issue has been already resolved.
Related Articles
Build your own job board website without any coding skills by using WordPress.
Easily monetize your valuable content by creating a members-only directory.
Create your own service marketplace with WordPress in a few simple steps.