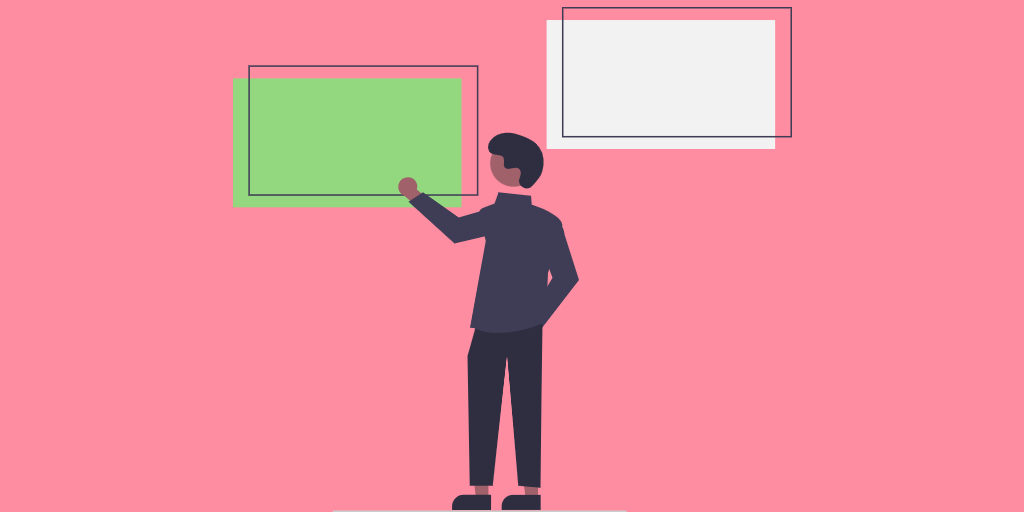 When it comes to building a directory website with WordPress, selecting the right theme is crucial and if you are new to WordPress and have no idea of how everything works here, it may be a bit challenging.
That's why we created this article and collected several tips on how to choose a theme for a WordPress directory website. We hope it will be helpful to you and make the whole process a bit easier for you.
So, without any further ado, let's get started!
A Few Words About WordPress Themes
First of all, we'll briefly explain to you what types of WordPress themes there are and where you can find them.
Free Vs. Premium Themes
Simply put, you can divide WordPress themes into two types – free and premium. Of course, they can differ in niches like real estate directory, car directory, restaurant directory, and so on. If you want to learn more about possible niches for directory websites, you can check our article on the types of directory websites.
But for now, we'd like to compare free and premium themes to help you decide which is suitable for you.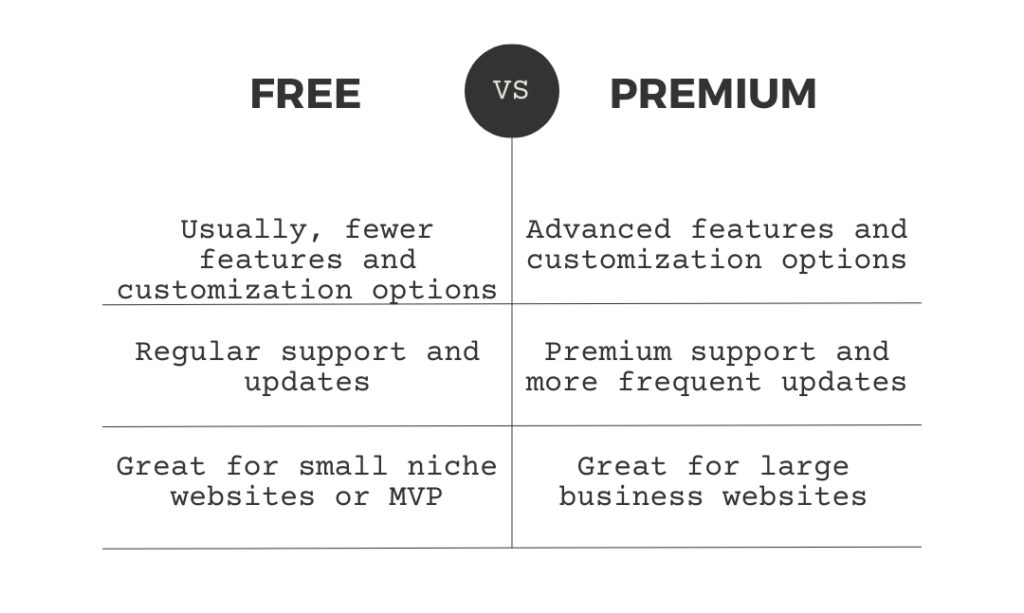 Where to Find WordPress Themes?
The two main places where you can look for a WordPress theme are WordPress.org and Themeforest.
On WordPress.org, you can find a lot of free themes reviewed and approved by the WordPress community. It's a great starting point for beginners or those experimenting with different designs;
On the other hand, Themeforest is a popular marketplace for premium themes. While these themes come with a price tag, there are often better designs and more advanced features.
It's better to check both websites and check everything on your own, according to your needs, budget, and desired features. But to make the whole process a bit easier for you, we created a handpicked list of the best free directory WordPress themes with detailed overviews, so you feel free to check it.
Things to Keep in Mind When Deciding on a Theme
When choosing a theme for your directory website, you'll want to keep your eyes peeled for these things.
Design and Layout
The first and most obvious thing is to check whether a directory theme has a visually appealing design with clear menus, good fonts & and colors and so on. The look and feel of your website play a vital role in the success of your business, so check everything carefully.
Nowadays, all WordPress themes come with a responsive design, but just in case – make sure it will look great on different devices and screen sizes.
Functionality and Customization Options
At this point, you should be careful. If you check some of the themes on Themeforest, you'll see what features they have, how powerful they are and so on. But a golden rule says:
 "Choose themes for design and plugins for functionality"
So when looking for a WordPress theme for your directory website, check whether it integrates well with other plugins and avoid themes that control both a design and add functionality. In that case, you won't be stuck with one theme and will be able to switch it when you want (the functionality will remain since it's powered by a separate plugin).
When talking about customization, you should be able to change colors, fonts, and other design elements to create a unique, branded website (we'll talk about customization a bit more later in this article).
Theme Performance
A lightweight and fast-loading theme is a must if you want to have a good user experience on your directory website. You should pay attention to the theme's speed and optimization to ensure fast load times across different devices.
Let's move to the next section, where we'll explain how you can actually estimate the WordPress theme quality.
How to Evaluate the Theme Quality?
Often it may be a tough deal to understand whether a theme is good or not, especially if you don't have much experience and some basic coding skills. In this section, we'll show three "things" that you can check to understand whether a theme is reliable or not.
Reviews and User Feedback
Before installing a theme, it's crucial to read reviews and check user feedback. A theme may look great on the surface but may have some pitfalls. By reading feedback from other users who have used the theme, you can better understand how well it performs and whether it suits your needs.
Look for themes with positive reviews, a high rating, and a large number of users. Fortunately, both WordPress.org and Themeforest have a reviews section where you can check all the reviews hassle-free.
Here is how it looks on WordPress.org. You can simply check this section and read all the reviews.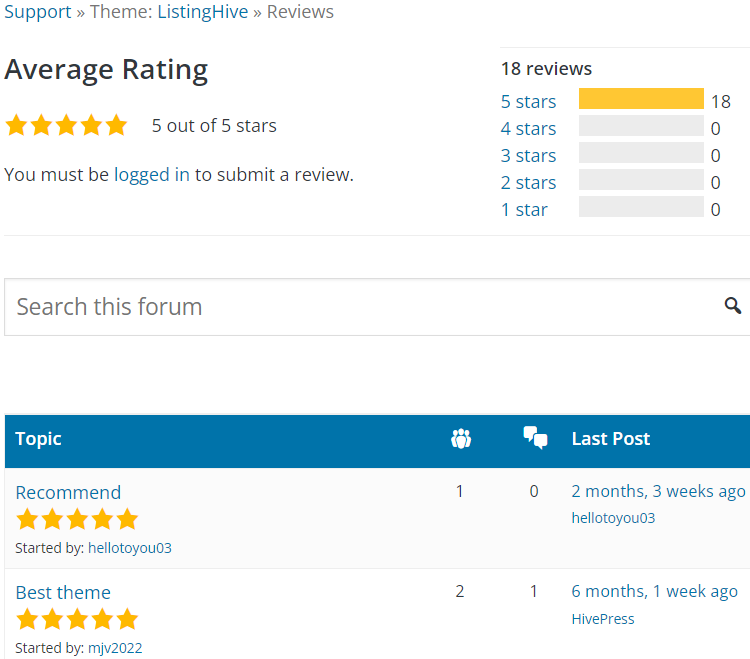 Developer's Reputation
Another good thing to check is – the people behind a theme. You can check the theme authors, their other projects, reviews about them and so on. It's always better to choose a theme created by people with a solid track record of creating WordPress themes with good reviews.
Here are some tips on how to learn more about theme developers:
Check the official website;
Check the developers' account on GitHub if you have coding knowledge;
Check other projects and customer feedback for such projects;
Ask people on Reddit in relevant communities like r/Wordpress or r/WordPressThemes.
Updates and Ongoing Support
It's crucial to check whether a theme is regularly updated. Regular updates ensure a theme remains secure, compatible with the latest WordPress version, and up-to-date with current design trends. Also, frequent updates, improvements and bug fixing show that developers are "involved" and maintain the theme's quality.
Finally, check out what is the support policy for your directory theme. Make sure that there's:
A knowledge base with tutorials and tips;
Documentation;
Support forum or a support ticket system with an adequate turnaround time.
It's important to have a "helping hand" if you get stuck with some issues or don't understand how to set everything up. So, before installing a theme on your directory website, make sure that there's dedicated customer support – just in case.
By carefully examining reviews, assessing the developer's reputation, and checking updates & support, you can pick the right theme for your directory website.
How to Get Started with a New Directory Theme?
Once you choose a WordPress theme for your directory website, it's necessary to test it.
If you decide to use a free theme downloaded from WordPress.org, you are not limited by time to test it and check how it works. However, if you purchased a premium theme (e.g., from Themeforest), there's a time frame called a "money-back guarantee" within which you can return your theme if it doesn't fit your needs.
So we recommend testing your theme quickly, so you can check whether it's a good option for you and ask for a refund if it's not.
Here are two main tips on how to test your directory theme.
Use the Customizer
As we mentioned before, a theme is responsible for your website design, so the first thing you should check is how it can be customized. Once you activate your directory theme, you can now use the WordPress Customizer to make changes to its appearance and functionality.
Go to the WP Dashboard > Appearance > Customize section and try customizing the following parts to see how it works:
Header & Footer – change the header image or text to match your brand;
Menus – organize and customize your site's navigation;
Widgets – try adding different widgets like calendars, search bars, and recent posts;
Fonts & Colors – play with colors and check the available fonts.
Also, it's crucial to test how your theme works with block editors. We recommend using the native WordPress builder – Gutenberg, because it keeps your website lightweight. However, if you want to customize your website with some other page builder like Elementor, then checking compatibility is a must.
Add the Necessary Plugins
The next step is to test how your theme works with the different plugins required for your directory website. If you don't know yet which plugins you need for your directory website, you can test the theme with the following ones:
WordPress Directory Plugin – obviously, you should check how your theme works with popular directory plugins like HivePress;
eCommerce Plugin – if you want to enable monetization on your directory website, you'll need an eCommerce plugin like WooCommerce;
SEO Plugin – you can install RankMath or Yoast;
Optimization Plugin – to make your website fast, you'll need something like the LiteSpeed Cache plugin or WP Rocket.
These plugins are essential for any directory website, so test them with your theme to see if they match together like peanut butter and jelly.
Final Words
That's all for now! We hope this article on how to choose a theme for a WordPress directory website was helpful to you and now you understand how to assess themes and pick the right one for you.
Keep in mind that it's crucial to find the right balance between customization and simplicity when choosing a theme. That's why we recommend checking out the ListingHive theme. It's probably the most popular free directory theme in the WordPress depository, with 8000+ active installations. It includes everything you need to start a directory website, so you can just plug and play.
Related Articles
A few tips on managing your business directory website.
The most common mistakes people make when starting a directory site with WordPress.
A list of 7 proven monetization strategies for WordPress directory websites.