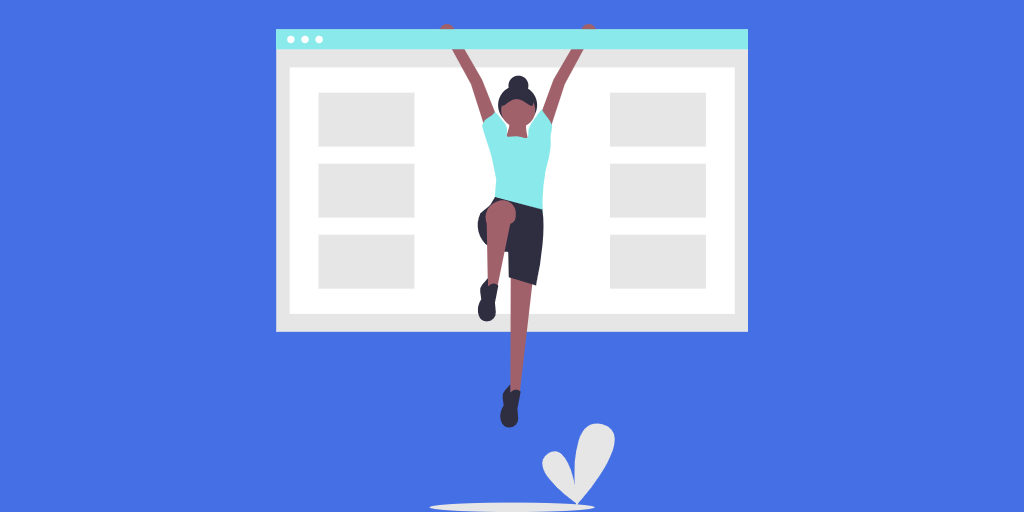 Newspaper classifieds are things of the past since people prefer to read everything online instead of reading on hard paper. For this reason, it's no longer effective to place ads in newspapers if you need to sell something, find some stuff or services, etc. Nowadays, people use classified ads websites for such needs.
As in any business, there are two types of people, those who use some products or services and those who take the bull by the horns and create their own services and products. Lots of people create their own websites and turn them into profitable businesses. A classified website is not an exception, since it costs next to nothing and could be monetized in several different ways.
In this short tutorial, we'll show how to create a classifieds website and monetize it effectively with WordPress. However, before moving on, we recommend you take a look at Craigslist to get a better understanding of how it works. It's a prominent example of a classified ads website with annual revenue of more than $500 million.
In this guide, we're going to use HivePress, a free multipurpose WordPress plugin that allows you to create any type of directory and listing websites. Also, you'll need a theme to build a classifieds website, so in this tutorial, we'll use ListingHive as an example. It's a free multipurpose and lightweight WordPress theme powered by HivePress, so they are fully compatible.
So let's move to the first step.
Installing HivePress
First, you need to install HivePress in order to provide your future website with the core functionality. It can be installed in a few clicks directly from the WP dashboard. You simply need to navigate to the Plugins section and click on the "Add new" button. After that just find HivePress with the search bar and install it. Also, don't forget to activate it with the "Activate" button. That's it, now you can visit the upgraded WP dashboard and check the new sections there. After you finish let's proceed with theme installation.
Also, if there is a need you can check the following screencast to install HivePress.
Installing ListingHive
The next step is to choose and install a WordPress theme. As we mentioned at the beginning we're going to use ListingHive, because it's lightweight, highly customizable and fully compatible with HivePress. It's a free theme, so you can easily find it within the WP dashboard like any other free theme. Simply go to the Appearance > Themes > Add New section and use the search bar to find ListingHive. Install the theme and then activate it. Now you have a classifieds website with the theme and the basic functionality.
Also, you can check the ListingHive demo to get a better understanding of how it works and import the demo content on your website to deal with existing layouts.
If you find it difficult, you can check the following screencast to install ListingHive.
Extending Functionality
Once HivePress and its theme are installed it's time to expand the functionality of your website. There are a bunch of free and premium extensions you may want to use. For example, you can add the Geolocation extension that allows users to search ads by location, it's a vital feature for local classified ads websites. Also, you can make life easier for your users and allow them to sign in via third-party services (e.g. Facebook, Google) with the Authentication extension.
Always bear in mind the golden rule of any successful website that says – take care of the user experience. It means that you should provide your users all the essential features to make their interaction with your website more comfortable. We've mentioned only two simple examples of possible improvements but you can check the whole list of extensions and choose the most suitable for your website. Believe us that the rankings of a website can skyrocket in a snap if it has a lot of useful features for users and it's really easy for them to use a website.
It's easy to install any HivePress extension directly from the WP dashboard. Simply hover over the HivePress section and click the "Extensions" link. Then you need to select the one you need, install and finally activate it.
The screencast below shows how to set it in next to no time and if you need to install any of the premium extensions you check the screencast how to do it manually.
Setting Things Up
The next step is to start setting things up. To have a better understanding of how everything works and to be sure that your classifieds website works in the way you like we advise going through all the settings in HivePress > Settings section.
Also, we recommend you navigate to the Appearance > Customize section to customize the website according to your needs. In the appearance settings, you may change primary and secondary colors, heading and body fonts, logo, background images and so on. It's truly important to have an appearance that entices visitors to use your website.
Monetize a classified ads website
Once you create a classified ads website and drive decent traffic – you can start making money from the website. Such websites have a good potential as a business setup because they can be monetized in several different ways.
The first and most straightforward way is to charge users for posting ads. A good idea is to create several packages with different options so users could choose the package that fits their requirements. For example, premium packages can differ in price depending on what they offer. It may be an increased limit of ads allowed to post or a longer expiration period and so on.
In order to create such packages, you simply need to complement ListingHive with the Paid Listings extension as was shown previously.
The next way is to promote certain ads for an additional fee. For example, some users may want to place their ads at top positions on your classifieds website in order to get more views. For those users, it's a great opportunity to stand out among other similar ads and for the website owner, it's an additional source of revenue. The same Paid Listings extension allows to mark some ads as "Featured" and display them at the top of the search and category pages for a set time.
One more effective way to make money with a classifieds website is by hosting advertisements. For example, you can add sponsored banner ads in some locations on your website. Also, you may integrate the website with Google AdSense. It's one of the easiest ways since you only need to create an account and place the code on your classified ads website to start making money from each click. However, bear in mind that pages shouldn't be crammed with too many ads because it may annoy visitors and the website may look unprofessional.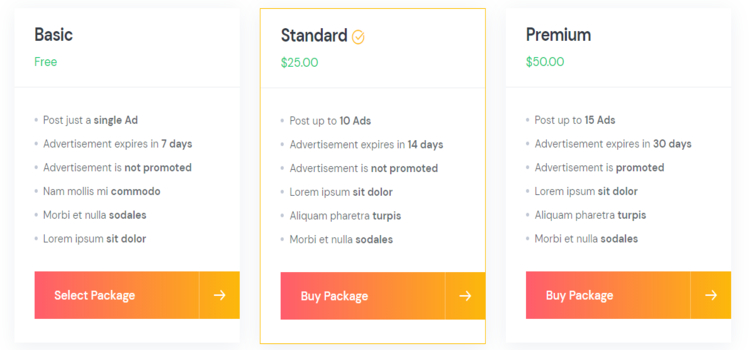 Installing WooCommerce
Now, if you choose a way of monetization that requires payments from users (e.g. charging for posting ads) then it's necessary to provide them an easy way to do it on your website. That's why we recommend installing Woocommerce, the most popular e-commerce plugin. It's integrated with lots of payment gateways, as a result, it's available for most of the countries.
To install it via your WP dashboard go to the Plugins section and select "Add New". Then search for WooCommerce with the search bar, install it, and finally activate it. Once it's installed it's not a problem to create premium products, sell them and receive payments.
Final Thoughts
Overall, it takes only 5 simple steps to get your classifieds website up and running. Although it can be a tough deal to get good traffic on your website, it's worth its salt when you start making money from your website.
Regardless of the way you choose to monetize your website, always keep in mind that the revenue depends on the value of your website for users. So, first of all, take care of your users and only after that of your profits.
As you see from the tutorial there's no difficulty to create a classifieds website with WordPress. So if you've decided to build your own one you can try using HivePress with its ListingHive theme, since they're highly customizable, lightweight and free to use.
Related Articles
Launch your own influencer directory in 5 steps with WordPress.
Just a few simple steps to create your own event directory.
Kick off your own doctor appointment platform using WordPress.