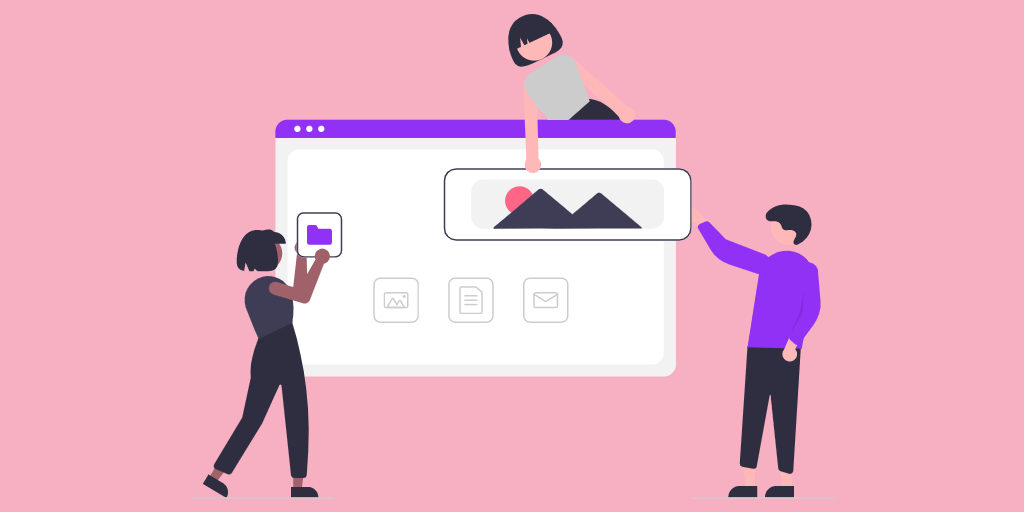 Nowadays, millions of people around the world are devoting their time to building and developing their own projects on the internet and many of them create their own websites. Thanks to the prompt growth of the peer-to-peer economy – directory websites have gone viral. So lots of people prefer to create directory websites since it's one of the easiest ways to launch a profitable online business.
Simply put, a directory website is a searchable catalog of different items like companies, events, real estate properties, classified ads, and so on. The main purpose of such websites is to help people find services, properties, places, etc. that they are looking for. For example, Tripadvisor, Yelp, Airbnb are some of the most popular directory websites you might have heard of, however, there are millions of other niche or local directories around the internet, and you can easily build your own.
Moreover, a directory website could be a great source of revenue. If a directory is really valuable for users and it drives traffic then it's possible to monetize it in many different ways. If we're talking about profit, then just keep in mind – with excellent content the sky truly is the limit here. But let's not place the cart before the horse and figure out how to build it first.
If you've decided to create a directory website by yourself, the first thing you should bear in mind is that the easiest way to do it is by using WordPress. It's the most widely-used content management system in the world and is used by over 39% of all websites online because it's a perfect website platform for small and medium businesses.
Even if you haven't used WordPress before, it's not a problem. You don't need to know anything about code or web design to work with WordPress because its settings are highly intuitive and there's an easy-to-navigate interface. So you'll be able to create your directory website in next to no time even with basic computer skills. However, using WordPress is not enough to build a fully functional directory website, that's why you need to complement it with some directory plugins.
There are many directory themes and plugins out there that allow you to build a directory website, but in this tutorial, we will use HivePress, a free WordPress directory plugin together with ListingHive, a free WordPress directory theme since they are free, easy to use, and highly customizable.
Installing WordPress
The first thing you have to do before installing WordPress is choosing a domain name and a hosting provider for your future directory website. Try to choose a short and sweet domain name and look for some reliable hosting providers to avoid troubles in the future. There are some web hosts that are recommended directly by WordPress, so you can try one of them.
Also, keep in mind that many managed WordPress hosting providers offer 1-click WordPress installation so you can do it within minutes, but if you are a more advanced user, you might prefer to install it manually by following the step-by-step guide. The installation process requires you to provide some basic details, like the name of your site and the login credentials for accessing the WordPress dashboard.
Once you are done with WordPress installation, it takes only a few simple steps to get your directory website up and running. Let's proceed to the installation of the HivePress plugin.
Installing WordPress Directory Plugin
Your next step is to install HivePress, a free multipurpose WordPress plugin that allows you to create any type of directory and listing websites in next to no time. You can install it in the same way as any other free plugin. Simply navigate to the Plugins > Add New section, find the plugin with the search bar then install it and finally activate it by clicking the "Activate" button. That's it! Now you have the basic directory features on your website and you can proceed to the next step.
Also, you can follow the screencast below to install HivePress directly from your WordPress dashboard.
Installing Extensions
While HivePress offers the core functionality for building a directory website, you may want to install some extensions depending on your requirements and the type of directory website that you wish to build.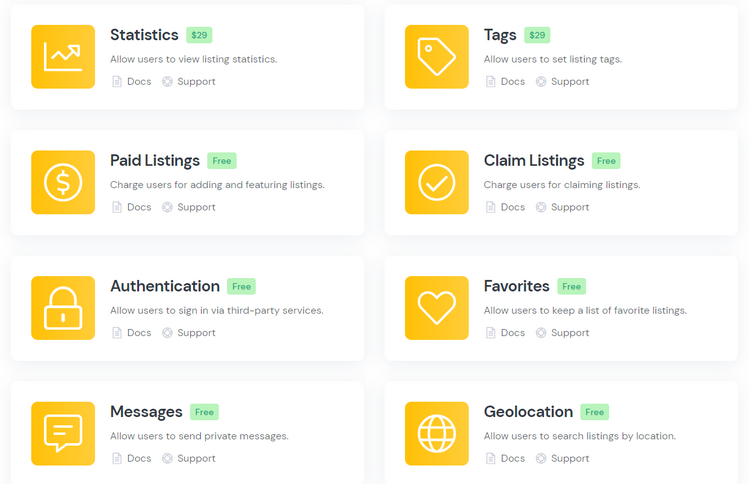 If you want to create a sought-after directory you should take care of the user experience and find ways to make it better by providing all the possible features. For example, there's the Geolocation extension that allows users to search listings by location or the Authentication extension that allows users to sign in via third-party services, and many other different extensions that can help your website to stand out from the crowd. It's really important not to limit your website to the basics since there's always room for improvement.
You can install HivePress add-ons with a few clicks, the screencast below shows the installation process for the HivePress Favorites extension but it's the same for all extensions.
Installing WordPress Directory Theme
The next step is to install a theme for the future directory website. You can choose any WordPress theme for your site, but as an example, we'll use the free ListingHive theme. It's a lightweight and clean multipurpose theme that is suitable for different types of directories, such as real estate directory, restaurant directory, event directory and so on.
Also, it's important to note that ListingHive is built specifically for HivePress and it's supported by the same developers. So you can rest assured that there is full compatibility with HivePress.
Please follow the screencast below to install it directly from your WordPress dashboard.
Setting Things Up
Once you have installed ListingHive, HivePress, and the required extensions, you can start setting things up. We recommend going through all the HivePress settings in HivePress > Settings section to ensure your site works in the way you want.
Then, you can start adding listing categories and attributes. Please add categories in the Listings > Categories section, and then add attributes in the Listings > Attributes section depending on the type of directory you're building. For example, you may want to add "Rent", "Bedrooms" and "Bathrooms" attributes if it's a real estate directory. You can also assign attributes to specific categories and manage different types of listings within the same site.
Finally, you can navigate to the Appearance > Customize section and go through the appearance settings, such as primary and secondary colors, heading and body fonts, logo, and background images, etc. to customize the look and feel of your site. If you want to create a directory that drives traffic then the nice appearance of your website is a must.
Summary
That's it! It often seems impossible until it's done, isn't it? Once you create a directory website, you can start editing your pages and customizing them. Also, after your website receives some traffic you can start monetizing your directory in several different ways, such as charging users for adding listings or charging them for viewing listings and so on. You can check our article on how to monetize a directory website to get a better understanding of how to make money with a directory website.
If you want to create a directory website, you can try the ListingHive theme. It's totally free and truly multipurpose so there's a variety of different types of directories that you can build with it. Feel free to try its live demo to decide if it's suitable for your next directory website.
Related Articles
Launch your own booking platform similar to Airbnb using WordPress.
A quick guide on setting up the HivePress Authentication extension.
Build your own classified ads website without a single line of code.