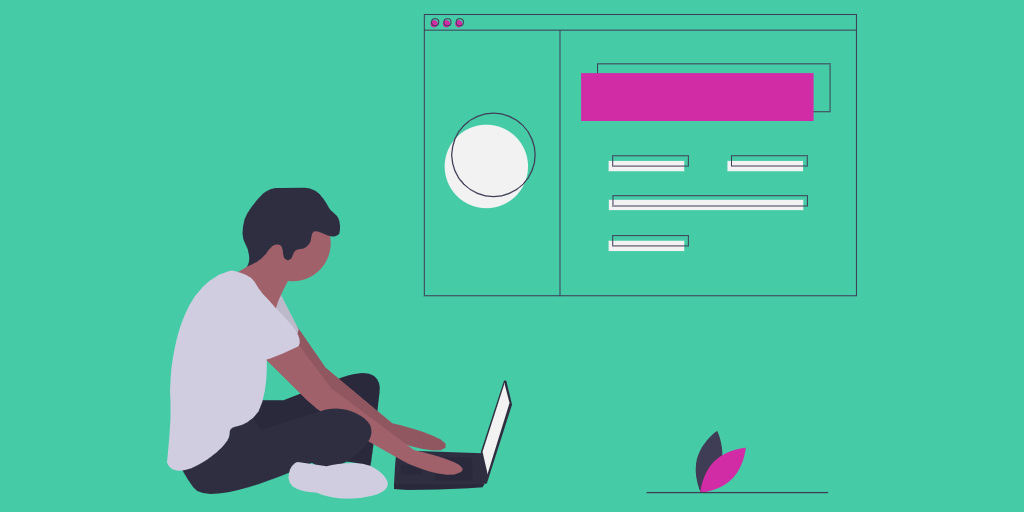 A directory website is basically a searchable catalog of different businesses, places, services, or things, etc. These days there is increasing popularity of directory websites mostly due to the rapid growth of the peer-to-peer economy. Simply saying, it's when people buy and sell goods and services directly to each other and bypass the unnecessary intermediaries.
As you guessed, a directory website could be a profitable business and there are a variety of ways to monetize it. In this article, we'll cover the most popular niches for your next directory website and explain how to create and monetize them.
Also, we'll provide you with examples of each of the mentioned types of directories so you can get a better understanding of how such websites work. You'll be able to refer to those examples to find out what necessary features you should include in your own directory.
The niche directories are focused on certain topics or niches and provide users only with information that has some connection to its chosen niche. The main advantage of such directories is in getting more targeted traffic because visitors always know what it is that they are looking for.
The easiest way to create a directory website is by using WordPress, one of the most trusted CMS platforms around the world. However, before starting your own website, you need to cover all the bases, primarily it includes choosing some reliable plugins and a theme with out-of-the-box functionality for your directory.
In this article, we're going to use HivePress, a free multipurpose WordPress plugin that allows you to create any type of directory and listing websites. We'll also explain how you can use the official HivePress themes and extensions to create your own directory website.
So, let's start without wasting time!
Table of Contents
Travel Directory
In the recent few decades, traveling has become an essential part of the lifestyle of many people around the world. For a better understanding just stop for a second and think about this data – in 2019 the global revenue from the tourism industry was almost 1,5 trillion U.S. dollars according to the stats provided by Statista. Incredible, isn't it?
But before going on the trip and spending their money most of the travelers search the internet for additional information about their destination and especially they are looking for some info about the different kinds of entertainment available. That's exactly the moment when travel directories come into play since they can provide tourists with all the details about comfortable hotels, the best restaurants, fascinating museums, places with charming landscapes, traveler reviews, and so on.
In order to make it easier to understand how such websites work and make money let's take a look at Tripadvisor, one of the most popular travel directories with millions of users around the world. It provides users with all travel-related information and assists in choosing the best option depending on a traveler's destination, budget, preferences, etc.
As we can see, a travel directory is kind of a searchable catalog where some users can add listings and others find and use them. However, a remaining question is – how to make money with it?
There're many ways to monetize a travel directory website, here are some of them:
Charging business owners for claiming their listings on the website;
Making certain listings featured for an additional fee;
Promoting additional services as a part of affiliate marketing;
Selling advertising space, etc.
How to create it with HivePress?
If you choose HivePress for building your travel directory, you can try using the free ListingHive theme along with the Paid Listings extension and Claim Listings extension any other from the bunch of extensions, depending on the chosen monetization model.
Job Board
Online job portals became another helpful service provided by the internet over the last few years. People don't need to wander between offices or look for job openings in daily newspapers anymore. Nowadays it's possible to apply for a new job and eventually get it without even leaving your home.
A job board website is a truly mutually beneficial platform for both job seekers and companies. Employers can post job openings with all their requirements and applicants can easily find them and contact a recruiter. In their turn, job seekers can post their resumes and wait while a certain employer will notice and contact them.
What is a real advantage of online job boards in comparison with the outdated ways of searching for jobs (such as visiting job centers or using newspapers) is that a location is no longer an obstacle. The companies can look for the best candidates in their own region as well as in any other place around the world. Moreover, with the growing popularity of remote work, it is also very useful to job seekers, as they can find a job in a different city or even country while staying in their hometown.
Indeed is a great example of the international job board website. The main advantage of Indeed is that it includes many different filters to narrow down the search, e.g. the listings are divided into categories or there's a geolocation search and many other easy-to-use tools so that employers and job-seekers could find each other.
It's clear that job portals are in great demand and are really helpful. But now, let's talk about profit and how a job board website can make money to its owners.
Here are 3 the most common ways to monetize a job directory:
Charging companies for post listings;
Charging job seekers for viewing job details;
Hosting ads on a website.
Also, in our short article, you can find more detailed information about the top 5 ways to monetize a job board website.
How to create it with HivePress?
The easiest way to create a job portal website without a single line of coding is to use WordPress and a high-quality job board theme. You can try JobHive, a clean, lightweight and modern job board WordPress theme that includes all the necessary functionality and features. After a quick installation, you will be able to start editing your own job directory and monetizing it. Also, we recommend you to check a quick step-by-step tutorial on how to create a job board website in WordPress so you can build your job directory without any hassle.
Real Estate Directory
The next example is a real estate website. It's another popular directory type because nowadays people mostly search for a perfect property via the internet. For visitors, it helps to gather information about properties in their neighborhood or elsewhere that are available for purchase or rent. In its turn for vendors, it's an additional opportunity to sell their estate or to rent it.
When creating a real estate website you should bear in mind the main features that such a directory should include. Let's take a look at the most important ones.
First of all, the estate has to be divided into properties for sale and rent. Also, there should be a clear separation of different categories, such as rooms, apartments, houses, etc. Next, there has to be a map on a website and the ability to search by location. As well, it's necessary that the users have their own profile pages.
Besides an obvious ability to add listings, there should be some other important features for users, such as the ability to favorite some listings (to come back later); post comments; social links; a tool for communication between the property owners and customers, and so on.
You can visit Zillow, a highly popular real estate directory, to get a better sense of how such websites work.
In this time of globalization, people are no longer tied to one place, they constantly travel, rent or buy properties so the demand for real estate websites is really high. If you wonder how owners of real estate directories make money – here we mentioned some of the most common ways:
Charging users for adding listings;
Promoting listings for a fee;
Selling advertising space;
Affiliate programs.
How to create it with HivePress?
It doesn't matter whether you are building a property booking platform or a website for a real estate agency, the simplest way to create it – by using WordPress. We have already mentioned ListingHive in our previous examples, since it's a truly multipurpose theme that allows you to build many different types of directories, including a real estate directory. The default ListingHive demo features properties as listings, so you can check its look and feel to decide if it's suitable for your property directory. Also, don't forget to add some HivePress extensions to expand the functionality.
Digital Marketplace
Let's take a look at one more great type of directory – marketplace. You can also allow selling the directory items, turning your website into a versatile digital marketplace.
What is exactly a digital marketplace? Simply saying it's a place that matches buyers of a product or service with providers of that product or service. In recent years, digital marketplaces have been rapidly replacing the traditional (offline) marketplaces, moreover, they are still gaining momentum. In our days it becomes obvious that building your own online marketplace could be a profitable business on the condition that you choose the niche accurately.
But before moving to the explanation of how to create a digital marketplace with WordPress let's examine some of the must-have features of any online marketplace:
Division into categories for listing types;
Advanced search with a bunch of filters;
A front-end submission that allows users to list their services or products;
Multiple payment methods with secure payment gateways.
In order to get a better understanding of how it works let's take a glance at Fiverr, one of the most well-known online marketplaces for freelance services.
As we mentioned before there are marketplaces for products and services and in both cases, similar ways of monetization could be applied. For example:
Earning money via commissions;
Promoting listings for a fee;
Selling advertising space on your website.
How to create it with HivePress?
If you are interested in the building of your own digital marketplace, then there are two ways to do it, depending on what you are going to sell. For example, if you want to build a marketplace of services – you can easily do it with one more theme from HivePress – TaskHive, a service marketplace WordPress theme. You may check a quick tutorial on how to create a website like Fiverr or you can follow a screencast that shows how to create a marketplace of services.
Also, if selling products instead of services is more to your liking you can simply use ListingHive and combine it with a Marketplace extension to get a brand-new website for selling products within minutes.
Restaurant Directory
This type of directory is popular since people are always looking for some good place to go out to eat. Restaurant directories are created to help even really picky customers to find a place where they will be satisfied with the service and most importantly will enjoy meals.
Most of the good restaurant directories usually have something in common. All of them can showcase a list of many different places with a variety of cuisines from around the world and offer different search filters in order to provide customers exactly with the options that would match all their preferences. Also, generally, directories provide customers with the menu offered by each restaurant and the prices of meals so they can have a look at it and make a choice without leaving home.
Such directories are popular not only because they show a variety of places to eat but also because visitors can check whether a restaurant is trustworthy or not with many real customer reviews and rates. It's truly important to know what other people think about a restaurant, what they recommend, and what is the reputation of a restaurant.
Zomato or Yelp are prominent examples of restaurant directories with millions of monthly searches.
As with any other directory website, this one could be monetized in many particular ways. Here are some of them:
Letting businesses claim their listings for a fee;
Hosting ads on a website;
Taking commissions from the restaurants.
How to create it with HivePress?
If you are a genuine food lover, who decided to create your own restaurant directory in order to help other people find the best places to enjoy a meal, you can do it with ListingHive. First of all, it's a highly customizable theme and you can set it up as you like. Secondly, it's a completely free theme so you don't have to worry about the price to use it. Finally, you can expand its functionality by using additional extensions, for example, you can set a map on your website or allow users to keep a list of favorite listings, or even allow them to sign in via third-party services, and so on. Feel free to check it by yourself.
Event Directory
Another great example is an event directory. It's an excellent solution for people who always want to be aware of all the upcoming events, music concerts, parties, and so on. The event directories are popular because they are always about fun and relaxation, but let's take a look at the functionality of the event directory.
All the events can be divided by location, niche, category, or theme. As well on any event portal, there should be a calendar with information about the date, time, and place of the event. Also, as an essential part of any good directory, there should be a search feature with many different filters so that users could get the desired information within minutes. In addition, it's great for user experience if visitors would be able to contact event organizers directly through the website.
Moreover, it would be really convenient if users could purchase tickets on the event portal without a need to visit third-party's websites. That's why many of those portals are actually not only conventional directories but marketplaces of products too.
You can visit the Eventbrite website if you want to get a better sense of how a good event directory should look like and maybe if you are lucky you'll find some interesting events near you.
If an event directory is quite well-known and sought after then there are no troubles to monetize it in many various ways, for instance:
Selling listing packages and charge organizers for submitted events;
Hosting ads on a website;
Getting the share of the revenue from each sold ticket;
Promoting events for an additional fee.
How to create it with HivePress?
If there is a request to create a directory – you can use ListingHive as a universal tool for creating any type of directory website. The theme itself will define the design of your site while the additional extensions add specific functionality to the future event portal. For example, you can use the Paid Listings extension if you want to charge organizers for adding and featuring events or you can add the Geolocation extension so users could search events by location, or if you want you may add the Tags extension to make events searchable even by tags. There are some more free and premium extensions that you may find useful for your event directory.
Classifieds Website
Now, let's talk about one of the most common directory type – classifieds. Such websites allow users to post their ads about the stuff they sell or the services they offer. In their turn, other visitors can find them and contact vendors.
The classifieds website should be well divided into categories and subcategories with an advanced search and especially a location one. Also, it's important to provide users with many different optional features such as favorites and the option to share ads via social media. A great bonus to user experience is to allow users to sign in via third-party services.
If you are looking for a great example of a classifieds website you should definitely check Craigslist, founded in 1995 it is one of the oldest and most popular classifieds around the world.
If there is considerable traffic to the classifieds website then it could be monetized in several ways, for instance:
Charging users for adding ads;
Charging users for promotion of ads.
How to create it with HivePress?
If you have decided to create a local classifieds directory or even one that covers the whole region or country – you can try using ListingHive for this purpose. As we previously mentioned it's a totally free and multipurpose theme that allows you to create any type of directory, including a classifieds one. You can check a step-by-step tutorial on how to build a classifieds website with WordPress.
Wrapping Up
That's it! Now you know that launching a directory website is incredibly easy with WordPress – there are plenty of different types of directories to choose from if you want to start a profitable online business. Also, it's true that it could be a time-consuming process to bring traffic to your directory website, however that's worth its salt when considering the possible revenue from such a website.
If you're looking to build and monetize a directory website with WordPress, then you can try the HivePress plugin with its lightweight themes and functional extensions. Also, in case if you have any troubles creating a directory website with HivePress – the plugin is directly supported by its developers, so any issues are resolved in the fastest and the best way possible, by people who know their product inside and out.
Related Articles
Check the collection of the most popular free classified ads WordPress themes.
Check out the most popular free classified ads WordPress plugins.
A detailed overview of the most popular job portal WordPress themes.